How The Queen Stopped Meghan Markle And Prince Harry's 'Total Royal Freedom'
Meghan Markle and Prince Harry are getting their own household, but it will still be based in Buckingham Palace. That reportedly wasn't always the plan.
According to the Sunday Times, the Duke and Duchess of Sussex were seeking "total royal freedom" when they requested to separate their household from the Duke and Duchess of Cambridge. They wanted an autonomous household, but Queen Elizabeth II and Prince Charles did not want that to happen.
"They wanted their household to be entirely independent of Buckingham Palace, but were told 'no'. There is an institutional structure that doesn't allow that kind of independence," a royal source said.
The Queen and Prince of Wales fund the new court, so they get the final say. It seems they do not want Harry and Meghan to be able to work without anyone to answer to.
"The feeling is that it's good to have the Sussexes under the jurisdiction of Buckingham Palace, so they can't just go off and do their own thing," the insider added.
The Duke and Duchess supposedly wanted to establish a "global philanthropy brand" on their own. However, it seems the Queen still wants a say in how exactly they represent the royal family.
The household is expected to be fully established in the spring, but Buckingham Palace announced on March 14 and the Sussexes would create a separate household from the Duke and Duchess of Cambridge.
"The Queen has given permission for The Duke and Duchess of Sussex to base their Household Office at Buckingham Palace. Their Royal Highnesses will appoint new communications staff, who will form part of the Buckingham Palace communications team and report to The Queen's Communications Secretary, Donal McCabe," the announcement read.
Meghan and Harry have already hired their first member of the new team. Sara Latham, a former adviser to the Hillary Clinton campaign, is their new head of communications.
Obviously, the Queen is allowing them some independence. After all, she approved the new royal household and was reportedly the one who encouraged them to leave Kensington Palace for Frogmore Cottage.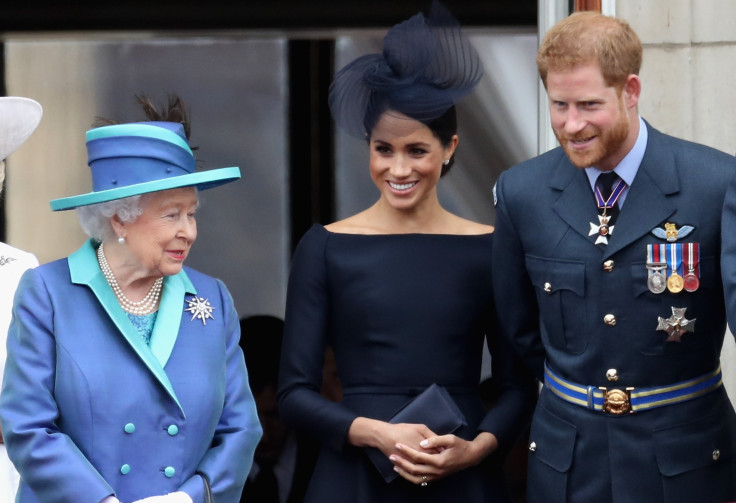 © Copyright IBTimes 2023. All rights reserved.