How Recent Anthrax Scare Could Affect Meghan Markle And Prince Harry's Wedding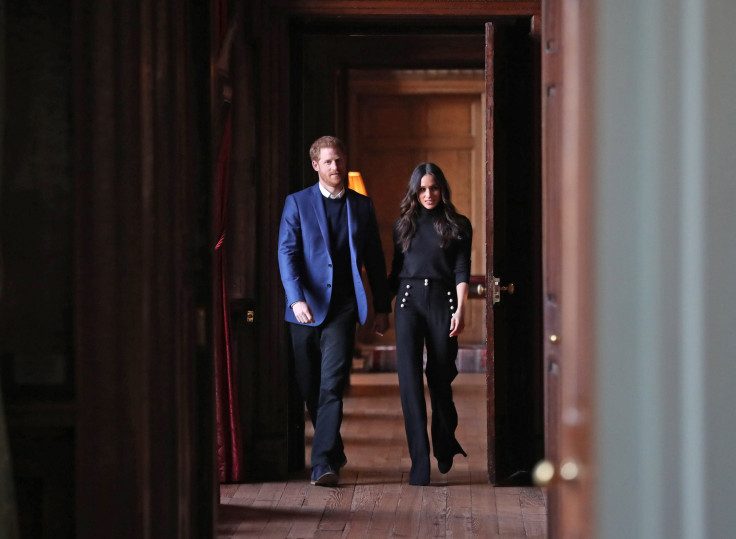 Meghan Markle has received her first credible threat as a public figure and future member of the royal family, after reportedly receiving a letter containing a white powder that was believed to be Anthrax.
According to CNN, British police are investigating a package that was reportedly addressed to Prince Harry and Meghan Markle, which contained a white powder substance. It is believed the package also contained a racist letter, and as such, the package is being investigated as a "racist hate crime."
The powder was tested and believed to be non-suspicious.
The package was reportedly sent to St. James's Palace, where it was sent for sorting before delivery to the royal couple, who reside at Nottingham Cottage on the grounds of Kensington Palace.
The package is the first credible seeming threat to Markle's safety since the American actress, who is biracial, announced her engagement to the Prince in November 2017. Some did not react positively to the news, and a petition asking for Markle to not receive any status as a royal even circulated in December, with the person behind it claiming she was not a suitable choice as a royal because she had simulated sex as an actress.
The royal family has not released any statements about the threat, but it seems likely that such a threat could prompt even stronger security measures around both Markle and Prince Harry, especially as their May 19 nuptials draw closer.
It has previously been reported that one of the biggest expenses for the royal wedding will be the security, an expense that is actually covered by British taxpayers. Though the cost was expected to be less than the one put out for Prince William and Kate Middleton's wedding in 2011, recent events could change that plan, if the royal family feels that Markle or Prince Harry are in any genuine danger.
Initially, the money the taxpayers contribute to the security at the wedding is expected to go towards things like overtime pay for the officers who work the wedding, though the amount of security needed could now be increased, meaning it would be a higher amount of money at the taxpayers' expense. The initial cost had already led to the royal family's political opponents to call for the monarchy to be abolished entirely, and if more costs are added on to the wedding, it could lead to even more negative views about the royal wedding.
© Copyright IBTimes 2023. All rights reserved.