How Reese Witherspoon's Success Helped Women At HBO Get Equal Pay
Reese Witherspoon took a negative and turned it into a positive, but not just for herself. The star has used her platform to create opportunities and encourage equality for women across the acting industry.
In her latest interview with Vanity Fair, Witherspoon opened up about how being called washed up ultimately led her to close the gender wage gap for women at HBO.
At age 36 the "Legally Blonde" star was beginning to question the longevity of her career after another actor called her and a list of other stars has-beens during an interview with the New Yorker in 2012.
After some advice from her second husband, Jim Toth, Witherspoon decided to invest in her own production company, Hello Sunshine. As a result, her long time passion for books and story-telling revealed its value with "Gone Girl" and "Wild." Arguably, her biggest novel-turned-script to date is "Big Little Lies." The HBO drama series, which was produced by both Witherspoon and Nicole Kidman, gave her some pull with the network's executives.
In fact, she reportedly gained so much pull that she was able to demand women on sets were paid at the same rate as men.
"An actress came up to me at a party and said, 'Do you know what you've done?'" Witherspoon recalled. "I had no idea what she was talking about. The day after the HBO equal pay thing went through, they called her agent to rewrite her contract. She was then paid twice as much as she had been."
HBO chairman and CEO Richard Plepler gushed about the female-led show in a 2018 interview with the Hollywood Reporter.
"Reese and Nicole had the vision to know what this could become," he said. "They brought us a jewel and their enthusiasm became infectious, not only with the 'Big Little Lies' team but throughout all of HBO."
Witherspoon told Vanity Fair that the representation of women has improved so much since the start of her career.
"I can remember being in pictures in which I was the only woman on the set and there would be 150 men," the production company owner said. "Maybe there would be a couple of women in wardrobe. I remember when I was a kid, I would find them and cling to them."
Hello Sunshine is rooted in improving women's experiences and representation in Hollywood. It was Witherspoon's way of proving that a successful movie could be made by filling the set with women of varying demographics.
In the midst of her entrepreneurship, she's even discovered the key to keeping female stars relevant.
"You can't be rendered obsolete if you just keep being funny. Guess what gets rendered obsolete: Your boobs go south, your face goes south, your ass goes south, but you can always be funny," Witherspoon told Vanity Fair. "Funny doesn't sag."
The star's latest female-fronted project "Little Fires Everywhere" will be available to stream on Hulu on Wednesday.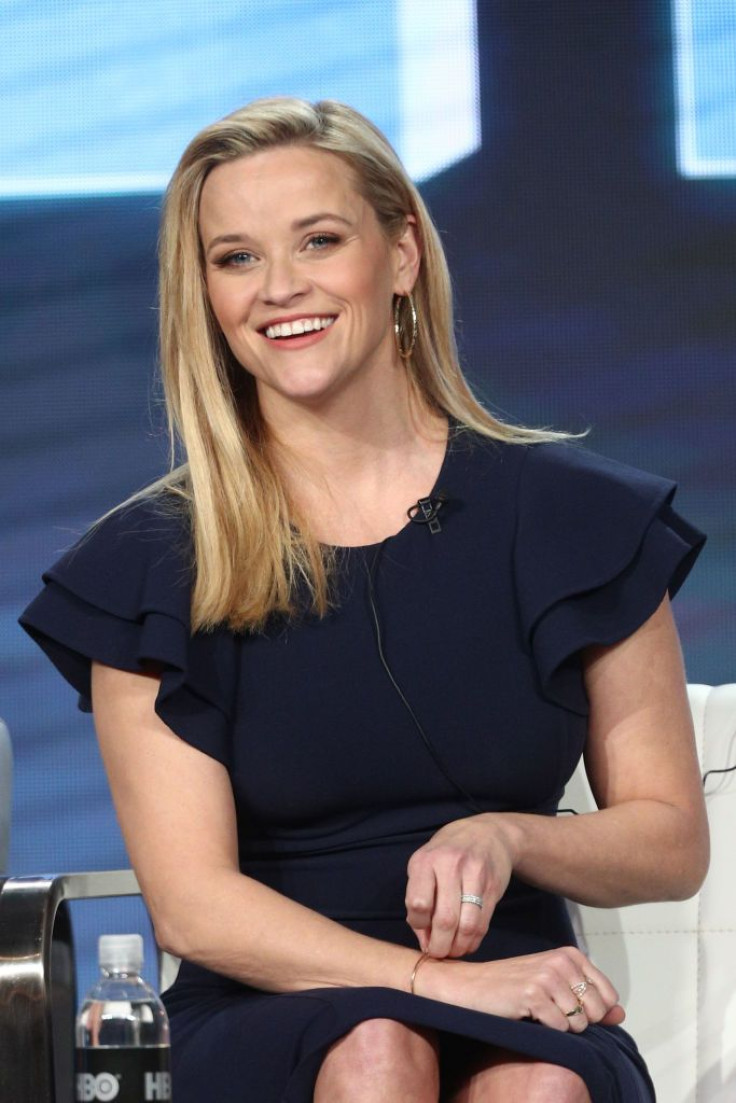 © Copyright IBTimes 2023. All rights reserved.