How To Save Health Care: Call Your Representatives, Attend Rallies To Protest Possible Obamacare Repeal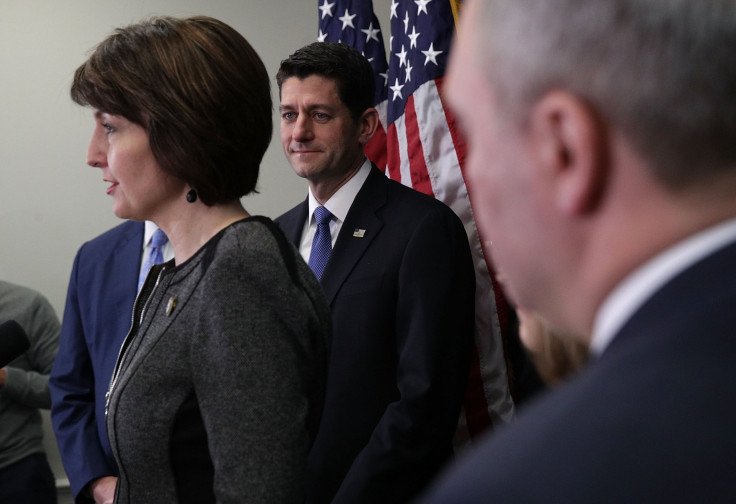 Republicans in the Senate spent the night — and early morning — taking the initial steps to repeal the Affordable Care Act. If that news has you waking up on the wrong side of the bed, grab your phone: You have options for taking action.
The act, also known as Obamacare, has given health insurance coverage to nearly 30 million people, taking the uninsured rate among certain demographics down by more than 50 percent. But conservative lawmakers who reject the law's establishment of a centralized insurance system, premise of entitlement, business regulations and reproductive health coverage have fought it for years. Thursday morning's vote on a budget resolution was just the start of their latest attempt to undo President Barack Obama's health care law.
In response, people flooded social media with messages urging voters concerned about the potential repeal to get involved in the political process. Here's how you can join them:
1. Find your representative. Both the Senate and House have webpages where you can put in your zip code and immediately get the name, address, website and phone number for the lawmakers who represent you.
2. Check how they voted. You can see the Senate roll call vote for the Obamacare resolution here, where their positions are listed in alphabetical order, broken down by stance and grouped by state.
3. Call them. You'll likely get a staffer in the lawmaker's office who "keeps track of how many people called and their positions on issues and provides a summary to the member," according to the Leadership Conference. Activist Kelsey Fuller has developed a script for you to use:
4. Attend a rally. Supporters of Sen. Bernie Sanders, I-Vt., have planned rallies this weekend where people can "join Democratic members of Congress, trade unions, senior groups, health care activists and all those who believe in economic and social justice to tell Republicans loudly and clearly: We won't let you throw nearly 30 million people off of health insurance, make massive cuts to Medicaid and defund Planned Parenthood," according to berniesanders.com. Find the event nearest you here.
5. Spread the word. The hashtag #SaveACA was trending Thursday morning, and while tweeting your representative may not be as effective as calling them, your message may persuade your friends to take action.
© Copyright IBTimes 2023. All rights reserved.