How Twitter Inc (TWTR) Convinced 250,000 Mobile-App Developers Of Fabric's Worth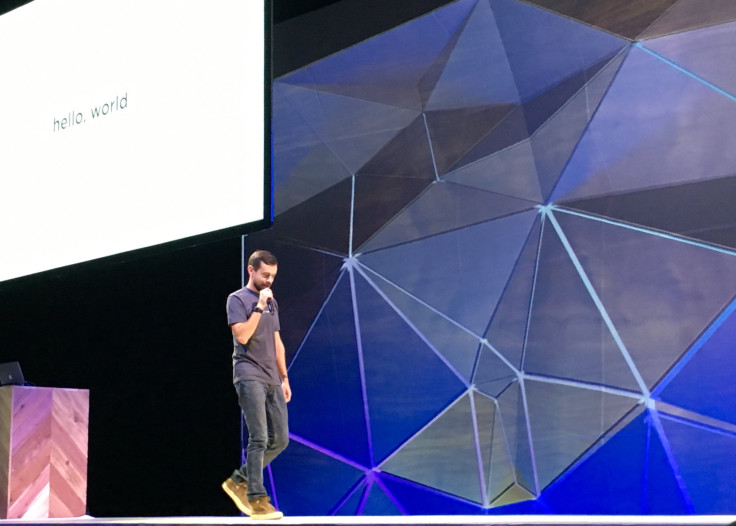 SAN FRANCISCO -- It began with an apology. For 10 minutes Twitter co-founder and recently reinstalled CEO Jack Dorsey paced the stage in front of thousands of developers, marketers and even his own employees to share the story of his company and apologize to a community that had not been properly addressed prior, he admitted.
"Somewhere along the line our relationship with developers got a little bit complicated. We want to come to you today and first and foremost apologize for our confusion," Dorsey said. Reminiscent of how his startup has grown, the 38-year-old CEO was dressed in Twitter's first company T-shirt.
"We need to have this conversation with you, and we need to start this today," Dorsey said.
But it wasn't just a call for conversation. Dorsey, the product visionary behind Twitter, had an offering -- several, in fact -- for the community before him. He kicked off a nearly two-hour keynote speech in which about a dozen Twitter leaders presented over 20 updates to Fabric, Twitter's year-old software development kit. Many of those developers heaped praise on the improved system.
"The hard work showed. There's nothing really brand-new, but they put together a system. Fabric's a really good product because they're trying to help developers, especially new app developers, have easy access to all the right tools," said Hector Benitez, a back-end software developer who does freelance work through Toptal.
Start From Scratch
A year and a half ago Fabric was just an idea. Now it's an overarching body for Twitter's developer system: Crashlytics, Twitter Kit and MoPub. The software development kit is in competition with Google's, Facebook's, Yahoo's and many of other code bases and systems. But Fabric has shown its worth.
Fabric now boasts nearly 250,000 developers. In comparison, Yahoo's network has about 200,000, and Facebook's was connected to 200,000 in 2012. Twitter's Crashlytics is installed on 1.325 out of 1.4 billion active Android devices, the company announced Wednesday.
Twitter has some big-name apps that are supporters as well, including popular dating app Tinder, mobile game Dots and the National Basketball Association. Among the new features in Fabric are eight new partners -- Stripe, Amazon Web Services, Optimizely, Nuance, Appsee, GameAnalytics, Mapbox and PubNub -- to offer more services.
"We have very much the same vision on making developers' lives easier," said Suneet Shah, senior product manager at Optimizely, an optimization system for testing apps that now integrates with Fabric. "We're focused on making it supereasy to integrate so they can just focus on building great apps."
Twitter demonstrated just how easy it now is to build an app almost solely with Fabric. In an under-30-minute demo, Bear Douglas and Romain Huet -- two developer advocates among Twitter's team of 50 -- built two Apple iOS apps nearly from scratch through Fabric. The duo showed off several new tools, including quick marketing tools like in-app screenshots powered by fastlane -- a recent acquisition that was quietly made three weeks ago -- and Optimizely for testing.
That presentation wooed some developers. "Fabric has simplicity," said Caren Garcia, a developer who works for Sinch, a communications code-base for mobile apps. "It was impressive to see how easy it is to integrate their tech."
Raking The Revenue
Not only was Fabric cast as better and more accessible than competitors, but the advertising and revenue integration drew attention. "I was pleasantly surprised that they integrated Stripe. Once I get the hang of what it takes, I want to integrate payments," Garcia said.
As Facebook has garnered praise for customer targeting and Snapchat for video advertising products, Twitter has announced several expansions that follow those. Twitter expanded its Audience Insights and also offers native video ad features through its MoPub system.
Twitter Inc. (TWTR) Recent Quarterly Revenue | FindTheCompany
"There's so much you can do with video ads," Douglas told International Business Times. "Native ads really feel seamless in your content. If you're not slamming your users with videos every 30 seconds it can kind of be an addictive experience."
Twitter, in part, is counting on video ads on mobile for its own growth. In July, Twitter reported sales up 61 percent due to growth in its mobile ad business. Revenue from smartphones accounted for 88 percent of the total $502 million. Twitter reports its third-quarter earnings for 2015 on Oct. 27.
© Copyright IBTimes 2023. All rights reserved.