How US, Allies Plan To Boost Ukraine's Air Defense Systems
KEY POINTS
The U.S. has promised 18 units of the High Mobility Artillery Rocket System to Kyiv
Two NASAMS surface-to-air missile systems will also be sent
Germany will give four units of the IRIS-T surface-to-air missile system to Ukraine
Ukrainian President Volodymyr Zelensky earlier this week urged leaders of G7 nations to boost Kyiv's ability to protect its airspace. Since last month, Ukraine has been leading a counter-offensive against Russia and has successfully regained control of crucial territories.
U.S. Defense Secretary Lloyd Austin said his European counterparts were planning to send weapons and equipment to Ukraine, including tanks, armored vehicles, air defense systems and artillery, AP reported. The U.S. and its allies will send weapons "as fast as we can physically get them there," the Pentagon chief said.
The U.S. has promised to send 18 units of the advanced High Mobility Artillery Rocket System (HIMARS). They are known to be a lightweight, agile and maneuverable, Al Jazeera reported. Washington delivered 20 units of the rocket launcher to Kyiv in June.
"Ukraine's forces have used systems like HIMARS to change the dynamics of the war that Putin started," Austin said, according to a Department of Defense press release.
Washington will also speed up the shipment of NASAMS surface-to-air missile systems to Kyiv, fulfilling a demand that was made earlier this year. Two units of the air defense system will be sent to Ukraine now, boosting its ability to avert missile attacks from Russia. Other European allies have also agreed to send munitions to help the war-torn country, Austin added.
Germany will deliver four units of the IRIS-T surface-to-air missile system to Ukraine. The system has a range of about 25 miles (40 kilometers), AP reported.
"Germany also recently announced that it would deliver more MARS rocket systems and howitzers, and all that shows long-term support for Ukraine's defenders," the Pentagon chief explained.
Germany, Norway and Denmark have reportedly invested in Slovakia's domestic production of howitzers, which has helped "ramp up production on key systems and reinvigorate their industrial bases."
So far, the United States has sent aid worth $16.8 billion to Ukraine since Russia launched its attack in February. AP reported that the aid included 60 million rounds of bullets, thousands of Javelin anti-tank weapons, hundreds of armored vehicles, nearly 150 Howitzers (155 mm) and thousands of Stinger anti-aircraft weapons.
The United Kingdom has so far sent 5,800 anti-tank missiles, electronic warfare equipment and five air defense systems. A few months into the war, the French government authorized aid worth $107 million, which included at least six howitzers and Mistral anti-aircraft missiles.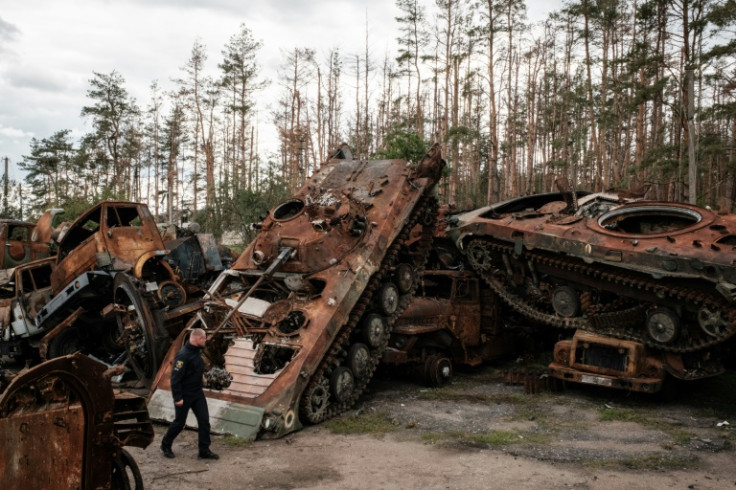 © Copyright IBTimes 2023. All rights reserved.