How The US Can Be Competitive In The Global Cannabis Market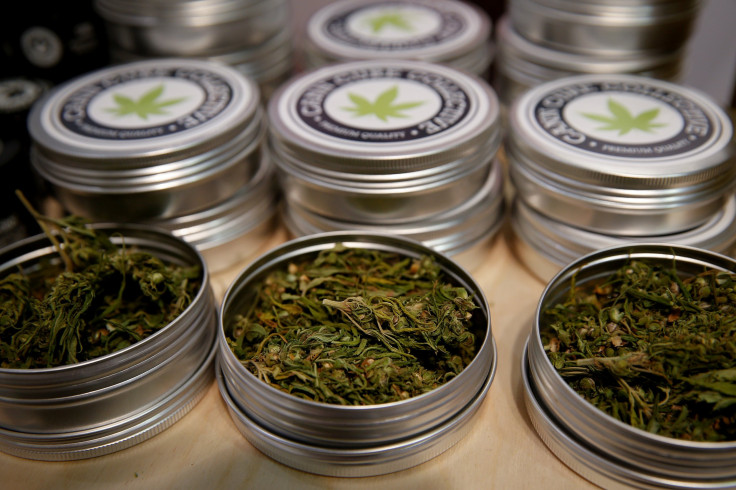 Five years ago, Colorado cornered the first regulated adult-use cannabis market in the modern world. But despite numerous other states launching their own regulated medical and adult-use cannabis marketplaces, the United States is quickly losing its chance to be the global leader in cannabis as the international market rapidly expands.
Legal cannabis — once a tertiary, down-ballot issue seen as a punchline — has evolved into an important issue for politicians and governments the world over. And while U.S. lawmakers drag their feet on national reform, forward-thinking leaders in other countries, including Canadian Prime Minister Justin Trudeau and former Uruguayan President Jose Mujica, embraced progressive cannabis policies at a critical time in the industry's growth phase as countries around the globe change their laws.
Under Mujica's leadership in 2013, Uruguay became the first country to legalize a regulated cannabis marketplace, with sales of government-grown marijuana at pharmacies starting last year. And just across the American border, Canada's regulated cannabis industry is about to explode after the federal government legalized adult-use cannabis nationwide, which was part of Trudeau's campaign platform. Meanwhile, Germany's police trade union has advocated to legalize cannabis and the country has turned to Canada to import medical cannabis. Colombia is looking to become the world's leading exporter of medical marijuana. And Israel has already established itself as the cannabis research capital of the world.
Watching other countries stake their claim in global cannabis makes me wonder when the feds will wake up. As the head of a cannabis investment firm and given my deep involvement in the cannabis industry policy bodies, I know all too well the struggles licensed, regulated cannabis businesses have faced for years due to restrictive federal policy around banking, taxes, investments and research.
There's a global trade war brewing over mainstream products, and the United States is also falling behind in the regulated global cannabis market that Americans ushered into existence — an issue the National Cannabis Industry Association (NCIA) explored in a recent white paper.
U.S. cannabis companies are significantly handicapped by outdated federal policies and the inability to expand beyond state borders. And federal prohibition effectively prevents American cannabis companies from accessing international financial markets necessary for growing their businesses to handle sophisticated product development or cross-border trade. Meanwhile, publicly traded Canadian firms are emerging as the biggest players in the international cannabis marketplace, and Canada's behemoth export market is already open for business.
Not only is U.S. drug policy stymying our nation's opportunity to reap tremendous economic gains from the adult-use cannabis market, federal restrictions on scientific research are also preventing U.S. companies from tapping into the massive global medical cannabis market. The U.S. now lags years behind countries like Canada and Israel in cannabis research and development of innovative cannabis-based medicines. And there is a serious risk of brain drain as American entrepreneurs and scientists look outside our nation for opportunities. As Bloomberg Businessweek recently reported, the United States is basically "giving away the $30 billion medical marijuana industry," leaving other countries to scoop up market share.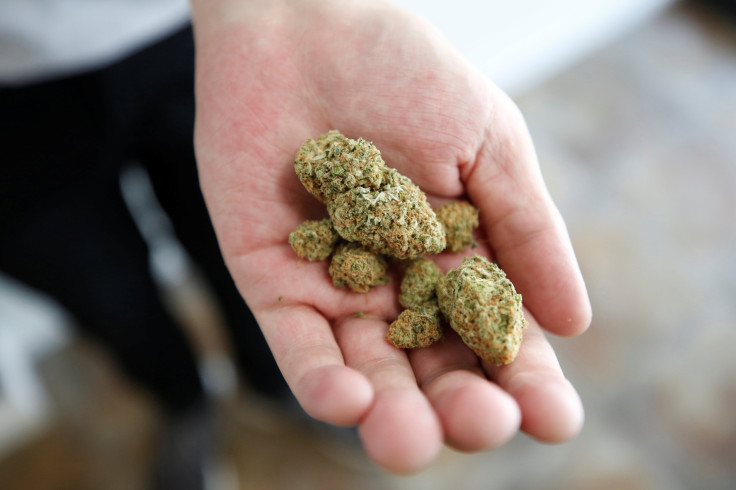 What will it take for America to become a front-runner in global cannabis?
As thousands of industry leaders gear up for NCIA's Cannabis Business Summit & Expo (July 25-27) in San Jose, California, let's take a minute to remind ourselves that despite great progress in many states, the U.S. cannabis industry continues to be in desperate need of federal policy reforms. American companies have already missed out on the first wave of international market expansion, and if we don't push hard for legislative action, we'll continue falling further behind in this growing multibillion dollar industry.
As the nation's largest cannabis trade association, and the only organization broadly representing the industry's interests at the national level, NCIA is working to make serious progress on several key pieces of federal legislation in 2018. Chief among them is the Strengthening the Tenth Amendment Through Entrusting States (STATES) Act, which would exempt state-legal cannabis from the Controlled Substances Act, enabling states to legalize and regulate cannabis without running afoul of federal law. Also crucial is the Small Business Tax Equity Act of 2017, seeking to amend Internal Revenue Code 280E so cannabis businesses are no longer burdened by disproportionate taxation, as is the sorely needed Medical Cannabis Research Act of 2018, which would remove many legal barriers blocking U.S. cannabis research.
Already, more than half of American states regulate medical cannabis production and sales; there's no need for the federal government to implement its own centrally controlled, regulated cannabis program. All we are asking is that Congress pass legislation that enables U.S. cannabis companies to have a fighting chance in the global marketplace. Without such legislative action, U.S. cannabis entrepreneurs will continue missing out on opportunities to develop innovative new products, attract global investment funding and catch up with international competitors.
Troy Dayton is CEO of cannabis investment firm the Arcview Group, founding board member of the National Cannabis Industry Association and chair of the board for the Marijuana Policy Project.
© Copyright IBTimes 2023. All rights reserved.