How To Use Google Updates That Make Family Sharing Of Photos, Calendars, Live TV Easier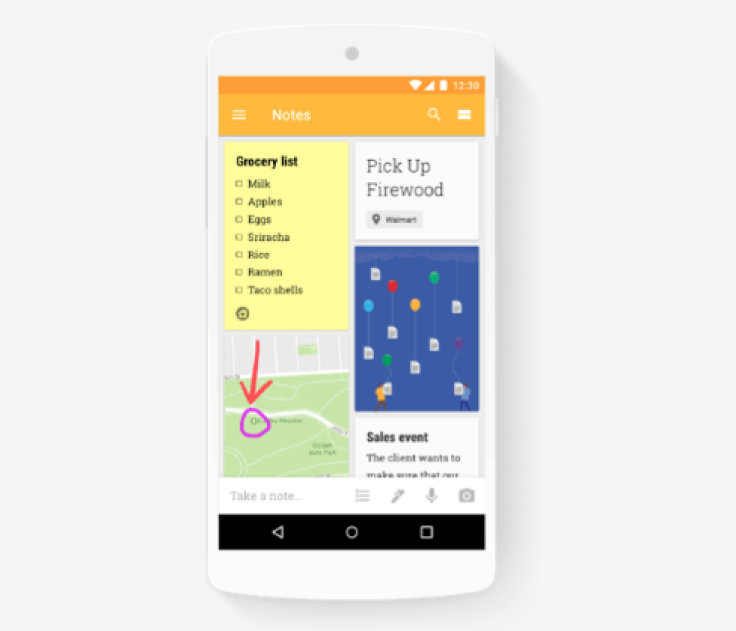 Google rolled out features Wednesday for family members who love doing stuff together, including updates for easier photo sharing and calendar use.
How to Use Google's Family Features
To use Google's latest family features, you'll need to set up Google Play Family Library account by going to https://families.google.com/families or by going to the Android Play Store app menu and tapping Account > Family > Sign up for Family Library. If you're the family manager you can add up to five people to your group, as long as they live in the same country as you. Google's family account currently works to share apps, movies, books and other entertainment.
Read: Google Adding Shared Rooms, Voice Chat For Watching YouTube VR Videos
Google introduced family sharing features for Google Calendar, Google Keep, Google Photos and reminded the public about the household YouTube TV streaming plan.
Google Calendar
You can now plan your kid's soccer games, doctor's appointments, dinners and other activities with Google's shared family calendar. When you create a family on Google, a calendar named "Family" will automatically appear. Those who are in your group account will see the family calendar when opening Google Calendar on iOS, Android or desktop.
All family members will be able to see, create, edit or delete events on the shared calendar. If someone is removed from the original family account, they will lose access to the shared calendar. The calendar will be deleted if the family manager leaves the group. You won't be able to add those who aren't family to the calendar, but they can be invited to events.
Google Keep
The new Google Keep feature allows family to share reminders, shared lists and notes with loved ones. When you start a note on Keep you'll be able to share it with your family members at once, instead of each person individually. Notes shared with your family group displays a family group icon. Anyone in the family group will be allowed to edit or delete notes you share with loved ones. Unlike the calendar feature, you'll be able to add people who aren't in your family to notes you shared with your family account.
Google Photos
Google Photos now allows you to share pictures with your family quickly. To share your images and videos, go to Google Photos and select the media you want to send to family members, click share and select Family group to share your content. You also have the option of adding a message when sharing your photos.
Read: YouTube TV Adds Networks To Channel List, Including BBC America, AMC
YouTube TV
Google also reminded the public about its streaming service YouTube TV. The service allows for six household members on the $35 monthly plan. Each family member gets a cloud DVR with unlimited storage.
YouTube TV launched last month and includes Fox, NBC, ABC, CBS, FXX, ESPN, SEC Network and the Big Ten Network, Telemundo, BBC America, IFC and AMC, among others.
© Copyright IBTimes 2023. All rights reserved.