Google Assistant To Overtake Apple's Siri, Samsung's Bixby, With Over 1 Billion Installations By 2021: Survey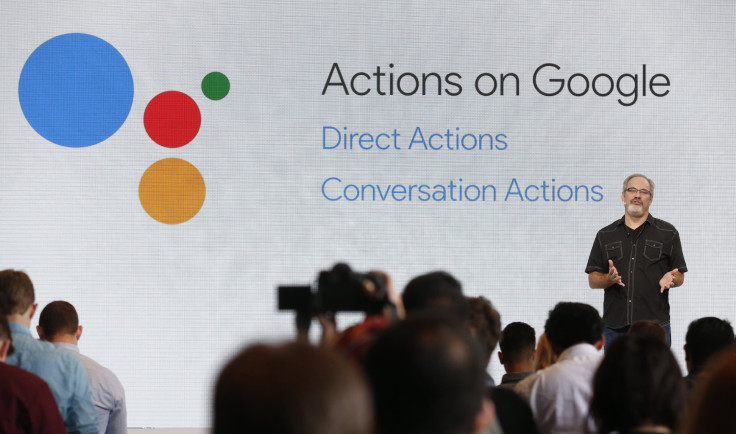 Artificial intelligence (AI) based voice assistants have become common among smartphones since last year and are expected to continue on the growth spiral, at least till 2021, according to projections published Thursday by research firm Ovum.
"Ultimately, a digital assistant is just another user interface. It will only be as good as the ecosystem of devices and services that it is compatible with. Partnerships between tech giants and local service providers will therefore be key differentiators," said Ronan de Renesse, practice leader, Ovum Consumer Technology team and author of the report.
"Here is a disconnect between the 'know-it-all, do-it-all' approach that current digital assistants are aiming toward and the highly personalized virtual assistance experience that consumers have dreams/nightmares about. Whoever can bring personal consumer data in a secure, non-creepy way to digital assistance will be able to bridge that gap and capture most of the opportunity."
Read: Google I/O 2017: Android TV Will Soon Have Updated UI, Assistant & 360-Degree Videos
According to the report, five major brands and their voice assistants will dominate the voice-assistant segment.
Google Assistant will have the biggest chunk of the market and will be installed on nearly a quarter of all devices, at 23 percent. Samsung Bixby will be following with 14.5 percent, Apple's Siri with 13.1 percent, Amazon's Alexa with 3.9 percent and Microsoft's Cortana with 2.3 percent.
Google Assistant's wide presence is not unexpected, owing to the company's large ecosystem of Android devices. It is even installed on the Samsung Galaxy S8, which also comes with the company Bixby voice assistant pre-installed.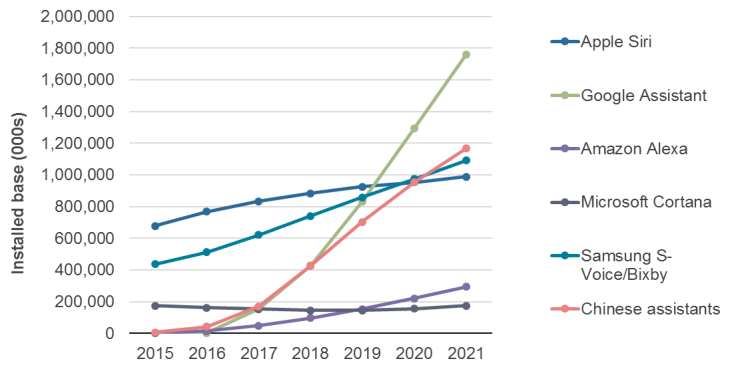 But, the wild card among the voice assistants is Amazon's Alexa. While all the other companies have sizeable presence either via a large number of their own devices or their software on other manufacturers' devices, Amazon Alexa has carved out a special niche for itself. It was actually the first AI-based voice assistant and was launched even before the Google Assistant.
It was initially installed on Amazon's own Echo range of devices, but other manufacturers, such as HTC have now opted for the technology on their phones.. Still, Amazon despite being a retail giant and not a tech company like the others has created a significant footprint for itself in the market.
Read: Alexa Connected To The CIA? Amazon Echo Tripped Up By User's Question
AI-based voice assistants are expected to be installed on 7.5 billion devices by 2021. This expansion is because of the fact the company already has voice assistants on a large number of wearable and smart devices. According to Ronan de Renesse however, the expansion of voice assistants will bring two major challenges – they will have to be contextualized to different locations globally and they will need to be secure.
The large amount of information available to digital assistants presents privacy and security concerns, especially since currently there is no standard security protocol for connected devices such as smart speakers and wearables.
© Copyright IBTimes 2022. All rights reserved.
FOLLOW MORE IBT NEWS ON THE BELOW CHANNELS