How Washington Subsidizes Home-Buying For The 1%: Report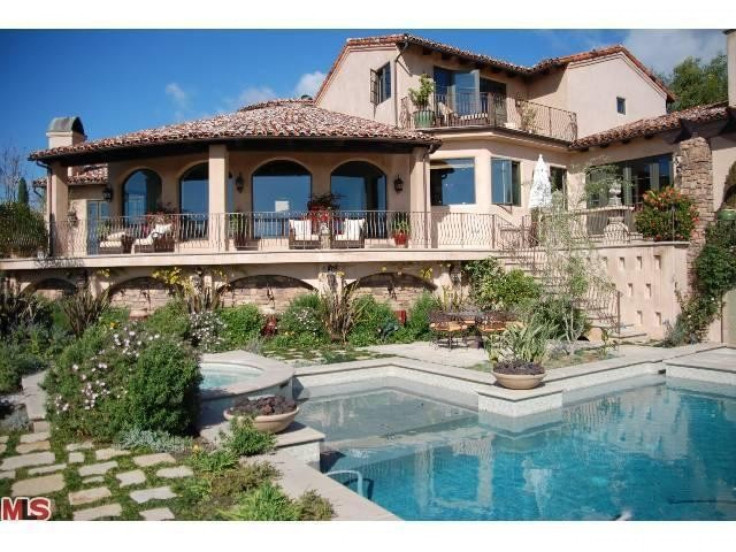 Government-owned Fannie Mae and Freddie Mac, which were set up to help blue-collar and middle-class workers buy their own homes at lower interest rates, are also helping the nation's "1 percent" purchase luxurious homes, Reuters' analysis of government lending data shows.
The U.S. housing market, which fell into a deep rut six years ago, prompting a recession in the economy, has been recovering this year. But affluent families are taking advantage of the government's program even at a time when the rich are getting even richer as most other Americans fall behind.
Households in the wealthiest 1 percent were 288 times richer than the median American household in 2010, possessing an average net worth of $16.4 million. In contrast, the median American household had a net worth of $57,000 in 2010, according to a report released Tuesday by the Economic Policy Institute. The wealthiest 1 percent now own 35 percent of all wealth in the U.S.
The analysis by Reuters shows that between 2006, the year the housing market started to sink, and 2010, the latest year for which detailed data are available, mortgage guarantees by Fannie Mae and Freddie Mac increased as much in affluent communities as they did in poor ones. The data were collected by regulators under the federal Home Mortgage Disclosure Act and include more than 50 million loans made during the period.
In 2006, the two entities guaranteed only about one-third of new mortgages in the 20 highest-income mortgage markets in the U.S. By 2010, that share had risen to about three in four, according to Reuters. In the 20 lowest-income markets, the shares also rose to about three in four in 2010 from about one-third in 2006.
Julie Wyss, who earns $330,000 a year selling real estate in Silicon Valley, bought a house in Los Gatos, Calif., featuring four bedrooms and three bathrooms with a price tag of $1.45 million. Her main financing was a $625,500 mortgage from Wells Fargo guaranteed by government-backed Fannie Mae. The benefit to Wyss was an interest rate, of 4.125 percent, that was lower than she could have gotten if not guaranteed by the government. "It's a totally sweet deal," Wyss told Reuters.
Before the financial crisis, the limit on loans guaranteed by Fannie Mae and Freddie Mac was $417,000. But Congress changed the rules in 2008 so that the companies could back mortgages of up to $729,750 in high-priced areas.
Benefiting from strong demand in the well-to-do communities, Toll Brothers Inc (NYSE: TOL), the largest luxury homebuilder in the U.S., saw its third-quarter revenue jump to the highest level since the recession of 2008.
The Horsham, Pa.-based company's net income rose 46 percent in the third quarter as it delivered more homes at higher prices. Revenue increased 41 percent to $554.3 million.
Toll Brothers targets affluent customers who typically make at least $100,000 a year, can afford to make a down payment of as much as 30 percent, have spotless credit records and have an unemployment rate about half that of everyone else.
"We are enjoying the most sustained demand we have experienced in over five years," Toll Chief Executive Officer Douglas Yearley said in a statement. "The pace of our contract growth has far exceeded the national housing data as we are gaining market share."
Washington has taken some baby steps to scale back its role in the market. Fannie Mae and Freddie Mac will raise the fees they charge mortgage lenders by the end of 2012, the Federal Housing Finance Agency said last month, a step designed to encourage private firms to wade back into the housing finance market.
The Obama administration wants to phase out Fannie Mae and Freddie Mac and has promised to work with Congress to determine future upper limits on loans backed by the two companies. However, any reduction in government support would mean higher mortgage rates, which is a minefield in an election year.
© Copyright IBTimes 2023. All rights reserved.