How To Watch 2017 NBA Playoffs On Android, iOS devices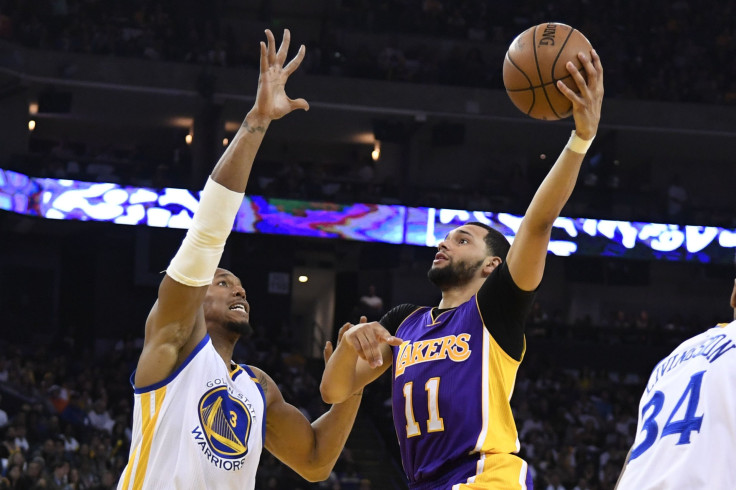 The 2017 NBA season is finally coming to an end with the Boston Celtics taking the top spot in the Eastern Conference. Now, it is time to proceed to the playoffs, where the Eastern Conference and Western Conference, composed of 8 teams each, will battle it out.
Read: NBA Playoff Picture 2017: Who's In And Who's Out?
But what if a game is on, and you want to catch it and don't have a cable or third party streaming service subscription? Well, here's how you can watch the game on your iPhone, iPad, Galaxy S7, LG G6, Google Pixel or any other Android device.
There are four channels streaming the NBA playoffs — TNT, ABC, ESPN and NBA TV. TNT has streamed a majority of games, while the others have streamed only of some of the earlier games of the tournament.
The best option is to buy a $20 per month subscription of Sling TV, which would give you access to all four channels. If you haven't used Sling TV earlier, you can sign up for a 7-day trial, which will have complete league coverage, single game coverage and also one-time games. You don't need a credit card to sign up for the subscription.
You can also download the NBA app and purchase an NBA League Pass Free trial from the app store or the Google Play Store. You can also opt for the NBA League Pass broadband plan, which will cost $130-190 and will give access on both your iPad and smartphone. ESPN will also be streaming games on its WatchESPN.com website and the WatchESPN app, while ABC will be streaming the games on the ABC app.
Read: NBA Players Pick Russell Westbrook For 2017 MVP
The first round of the playoffs starts on Sunday with the Indiana Pacers playing against the Cleveland Cavaliers in Quick Loans Arena in Ohio.
© Copyright IBTimes 2023. All rights reserved.