How Will 'Big Bang Theory' Spinoff 'Young Sheldon' Differ From Original Series?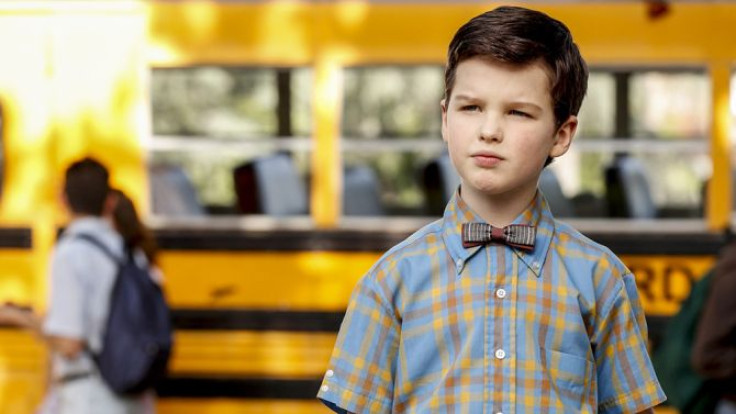 "Young Sheldon" will soon premiere on CBS and even though it is a prequel to Sheldon Cooper's (Jim Parsons) life from "Big Bang Theory," it is expected to be very different from the original series.
According to The New York Times, one of the biggest differences between the two shows is the fact that "Young Sheldon" will not rely on its live audiences' reactions. The new show will also use a single camera unlike "Big Bang Theory" that has been using a multi-camera format. "Young Sheldon" will also be narrated by Parsons, but "Big Bang Theory" has never been narrated by any of the characters.
Iain Armitage is also the first child actor that "Big Bang Theory" creator Chuck Lorre will be working with. Armitage will be playing the role of a 9-year-old Sheldon living with his entire family in Texas. Additionally, even though "Young Sheldon" is a spinoff of "Big Bang Theory," the new show seems to have more resemblance to "The Wonder Years."
While speaking with the publication, Lorre said of "Young Sheldon," "It's got to hold its own. It's got to live or die on its own merits." Chief executive of CBS, Leslie Moonves, admitted that the pitch for "Young Sheldon" was the quickest one they've ever had in the history of the network.
"It was the quickest pitch and the quickest yes in the history of television. Chuck said, 'Sheldon, East Texas, 9 years old.' I said, 'I'm done!'" she recounted.
Meanwhile, CBS just dropped a "Boy Genius" teaser for the upcoming premiere of "Young Sheldon." The 29-second clip sees Sheldon heading to high school at a very young age. While walking towards the school, Sheldon tells his mom that one of the students has a tattoo, which isn't allowed in school. He also notices that one of the students is pregnant.
Sheldon's teachers are not pleased with him questioning their ways of teaching. His mom gets called to the dean's office and is bombarded with the complaints of the emotional teachers who think that he is simply rude.
"Young Sheldon" Season 1 will premiere on CBS at 8:30 p.m. EDT right after "Big Bang Theory" Season 11.
© Copyright IBTimes 2023. All rights reserved.