How The World Can Stay Ahead Of New Coronavirus Strains
Last year's euphoria over the availability of approved COVID-19 vaccines has quickly given way to the fear that highly contagious variants of coronavirus are spurring new waves of infections in a pandemic that has already killed more than two million people worldwide.
Scientists and health officials fully expected new strains to emerge, even if it has been somewhat shocking to see variants in countries such as the U.K., South Africa and Brazil spreading more quickly. Governments are taking drastic measures with increasingly severe lockdowns and border closures in an attempt to slow the surges in infections from a disease that has infected 100 million people worldwide. Faced with a moving target, leading pharmaceutical companies are testing how effective their current immunizations are against these variants, while new entrants are preparing second-generation vaccines to counter future contagions.
"We are going into a second year of this, it could even be tougher given the transmission dynamics and some of the issues that we are seeing," Mike Ryan, the WHO's top emergencies official, said during an event on social media.
Closing the monitoring gap
This constant battle to keep ahead of the mutations has exposed a major gap in the global system to combat the virus. The world is paying too little attention to monitoring where and how the many emerging strains are impacting local populations. Sequencing new viruses' variants as they appear is of course important, but it is only part of the solution. Ultimately, what matters is how these new variants spread across specific populations over time, and how these populations respond to exposure. It is vital to find out who has been exposed to which variant and who has neutralizing antibodies against what.
The problem of inadequate vigilance in low — and middle-income countries is already known and being addressed by the WHO and others, even if progress is slow. But in the context of the COVID-19 pandemic, the monitoring failure means we are always fighting the deadly virus at a disadvantage, especially in poorer regions. In turn, this opens the world to a range of short-term risks unseen in recent memory. New strains will continually take hold in diverse communities and spread around the world. Unless we change things, the efforts to respond — efforts that are typically led from distant, developed countries — will inevitably be delayed.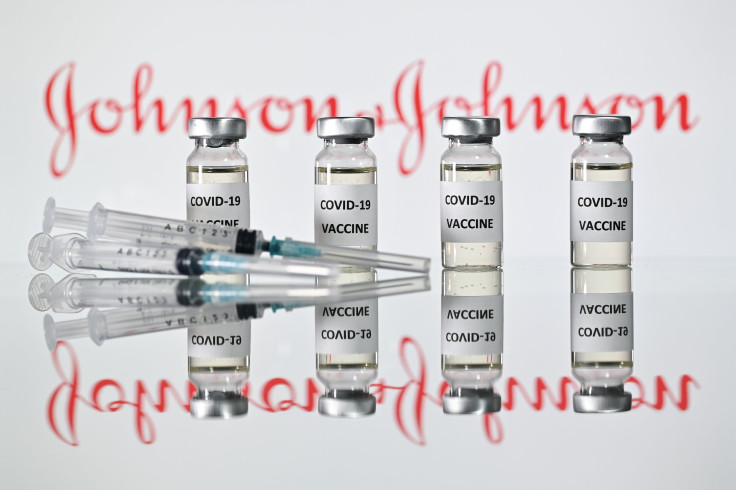 The Bill and Melinda Gates Foundation has rightly highlighted the need for local monitoring of emerging variants. In the same way, it will be crucial to also support local research and development, enhancing regional expertise in this type of disease both in the clinic and in research. Local production of vaccines is needed, too, to ensure timely development and supply and help efficiently control diseases that are regional in scope. All this must be done in close collaboration with large companies and major countries, while always including the key ingredient of local skills and knowledge.
Better monitoring coupled with local capabilities to respond to new challenges as they arise would allow for early detection, permit quick testing of existing vaccines' efficacy and, importantly, pave the way for new vaccines to be created. These must be tailor-made for specific populations at specific points in time.
Tailor-made solutions
The world has been slow to realize that its response to global diseases has to be focused on local populations. A one-size-fits-all approach failed glaringly in combating HIV in South Africa, for example. The country with the highest HIV rate has said a vaccine developed by Johnson & Johnson and tested on developed world patients is far less effective on patients in South Africa. The sad pattern appears set to be repeated. The same company released trial results for its COVID-19 vaccine showing the efficacy rate dropped from 72% in the United States to just 57% in South Africa.
And now, while rich countries are fixated on the frustratingly slow distribution of vaccines to their own citizens, the lack of local monitoring around the globe creates an increasing threat to every country. If nothing else, the pandemic's spread should have taught us that we live in an interconnected world where shortcomings in one region are deadly in another. In fact, greater transparency from China, where COVID-19 originated in a live-animal market, may well have alerted the world to the danger earlier and saved countless lives.
The good news is that it is perfectly feasible to close this monitoring gap and lay the groundwork to be able to develop the all-important tailor-made vaccines against a disease that was first discovered more than a year ago.
The world can foster the capacity in the poorer regions of the world to develop, produce, test and distribute vaccines. This will not only be cost-effective, but it will also be more effective at stopping the spread. By using local resources and implementing systems in poorer regions such as Latin America and Africa, we can monitor, test and react to new outbreaks quickly enough to help prevent widespread contagion.
(Dr. Norberto Julián Maggini is the chief medical officer at Vaxinz, a biotechnology company focused on human infectious and neglected diseases in Africa, Latin America and the Caribbean)
FOR FREE to continue reading
✔️ Unlock the full content of International Business Times UK for free
offer available for a limited time only
✔️ Easily manage your Newsletters subscriptions and save your favourite articles
✔️ No payment method required
Already have an account? Log in
© Copyright IBTimes 2023. All rights reserved.