How The Writers' Strike Will Affect Your Favorite TV Shows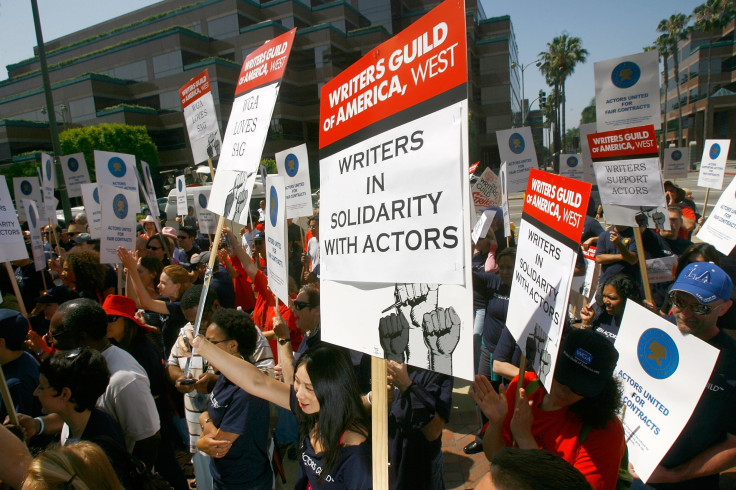 The Writers Guild of America (WGA) and the Alliance of Motion Picture and Television Producers (AMPTP) are said to be closing on a new deal, which could prevent the threat of a writers' strike that would have begun Tuesday, according to sources close to both the parties, Variety reported.
Negotiations have been going on between the AMPTP and the WGA since Monday night to reach a conclusion before May 2. Both the parties were said to have discussed key issues and come up with a short-term contract extension if they felt it would benefit both sides. However, the extension has not been confirmed, neither has there been any indication of a strike being called yet.
The last writer's strike took place in 2007 and lasted for 100 days. If it happens again, it is expected to see prime time television shows shut down operations and cause a domino effect that would be clearly visible to consumers even at a time when TV is considered to be at its peak. Among the casualties would be late night talk shows and eventually even shows that usually end their seasons in May. A prolonged strike, like the previous one could mean a delay in production of the broadcast shows' fall returns.
"We'll see what happens and take it from there," said "The Late Late Show with James Corden" executive producer Ben Winston. "We support the writers; we hope the strike doesn't happen, because we want to carry on working and making a show. It's concern for us. I think any decision on what we do, we'll wait and hope it doesn't happen and hope that everything works out."
If a strike takes place, here's a look at what would happen to your favorite TV shows and how they will be affected.
Late-night shows like "The Daily Show," "The Late Show," "The Tonight Show," "Jimmy Kimmel Live," "Late Night," "Conan," and "Saturday Night Live" will be affected immediately when a strike is called on because the scripts for these shows are not finalized until the night the show is aired. That means the hosts will have nothing at hand for at least a few days. They have limited options. Either they have to do with reruns or the hosts have to run the shows without the writers.
Broadcast shows like "This Is Us," "Grey's Anatomy" and "Empire" and comedies like "Modern Family" and "The Big Bang Theory" will feel the effects on their fall seasons or they will be shortened if the WGA and AMPTP do not reach an agreement till July. However, summer series like "The Walking Dead," "American Horror Story" and "Jessica Jones" are still in their production stage and may be halted or shortened due to the strike. Some new shows that were expected to air this year might also not reach viewers if the strike lasts too long.
But, there is some good news for streaming services like Netflix that has already finished production of full seasons and is ready for launch.
For instance, HBO's "Game of Thrones" has already completed its production process for the upcoming 7th season. Others like "Orange is the New Black" returns with its new season June 9 and "House of Cards" Season 5 is also scheduled for a May 30 premiere.
© Copyright IBTimes 2023. All rights reserved.