Howard Stern Offers White Flag, Apologizes To Adam Sandler Over Long Standing Feud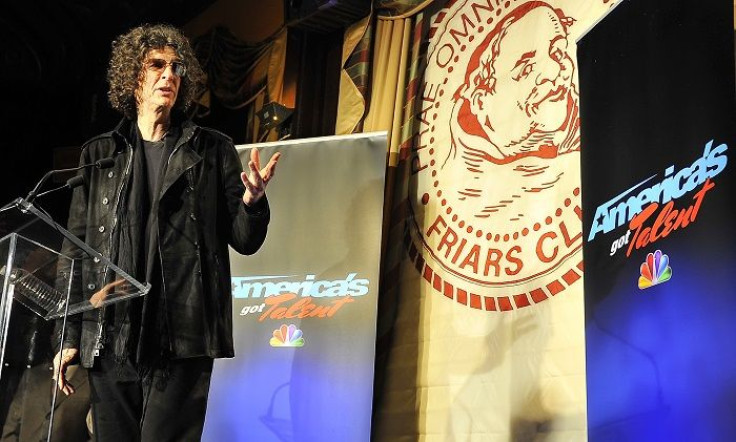 Howard Stern and Adam Sandler have finally buried their long standing feud. The radio host recently apologized to the actor for the mean comments he made over the years.
Sandler made his first appearance in Stern's SiriusXM radio program where the radio host offered his apologies to the actor, E!News reported. Stern said during his radio show that he "always felt bad about all the years [they] didn't speak." He added, "I really did because I was a total f------ a------."
Stern had been criticizing Sandler's movies on his "The Howard Stern Show" over the years. He theorized during a 2012 radio broadcast that the reason why the "Pixels" star won't come to his show was because of his previous comments, according to E!News. He added, "I guess that's the reason, but, am I the only one criticizing the content in his movies? Certainly I know that a lot of people don't like me, but I still go on their shows. I'm pretty sure this last tour I did everybody who hated me. I mean, but what do I care?"
Sandler, who has kept quiet despite Stern's feedbacks, commented during his recent appearance on the radio host's show that Stern has been "nasty" to him over the years. He added, "The reason I didn't say hello was you were saying s--- to me ..."
However, Stern is willing to bury the hatchet between them and even mentioned during the show that he was "really excited" when Sandler came in to join him as a guest on his radio program.
Meanwhile, fans who love hearing Stern over the radio will be happy with the latest news. The radio host has just signed a new five year contract with SiriusXM, according to the New York Post. The five year deal also includes a plan for the radio giant to expand into video streaming, to be led by Sterns.
Jim Meyer, a chief executive at SiriusXM, told the New York Post that they see a lot of potential in video streaming. He stated, "What's opened our eyes is short-form video. It's an area where there's lots of activity and certainly lots of opportunities."
© Copyright IBTimes 2023. All rights reserved.
FOLLOW MORE IBT NEWS ON THE BELOW CHANNELS