HP Spectre Is World's Thinnest Laptop Beating Apple MacBook And Dell XPS 13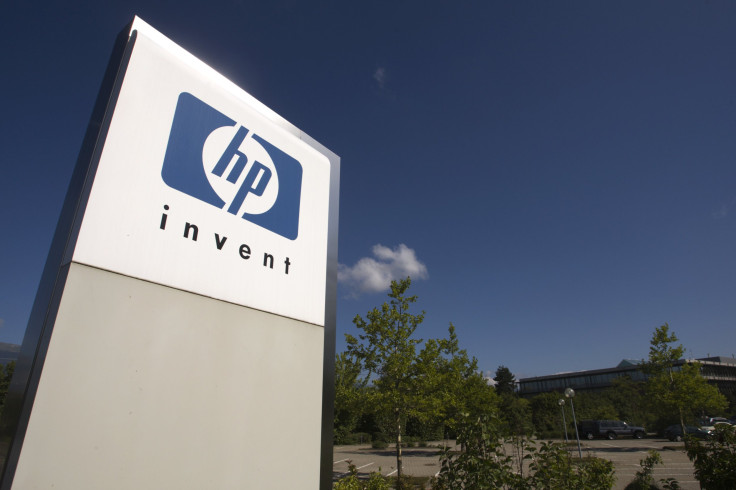 It doesn't have a swiveling screen, a detachable keyboard or ultra-high definition resolution. It doesn't even have a touchscreen. Yet, HP believes that its brand-new Spectre 13 laptop can beat out competition from Apple and Dell, and claim the title of the world's best laptop thanks to a combination of powerful processor and ultra-sleek design.
The HP Spectre 13, or simply HP Spectre as the company also refers to the new laptop, is just 10.4 mm thick, beating out Apple's 13.2 mm MacBook and Dell's 15.2 mm XPS 13 to claim the title as the thinnest laptop on the market today. Despite this sleek profile, HP has managed to use Intel's top-of-the-range Core i5 and Core i7 processors to power the Spectre, while Apple only offers the more efficient though less powerful Core M processor line for its slim laptops.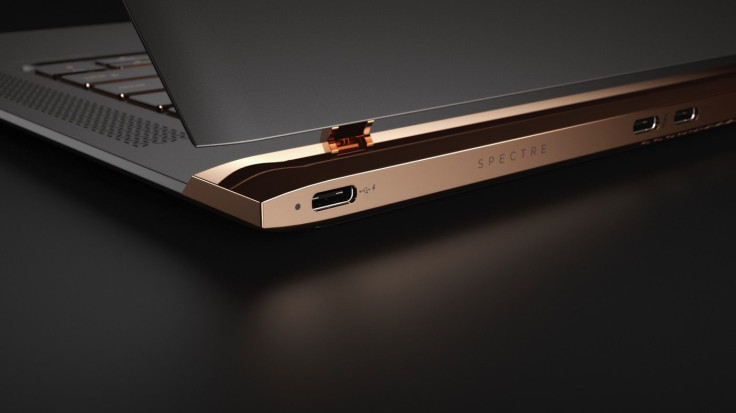 However, the HP Spectre is heavier than Apple's MacBook, and features a copper-accented design that combines aluminum with carbon fiber. HP says that despite the thinness of the new laptop, it will be able to offer 9.5 hours of typical use, which if accurate would be good, though not as good as Apple's MacBook that offers 12 hours of use.
Ahead of the launch, HP's PC chief, Ron Coughlin, said the new laptop would make the company a trendsetter in the PC industry. "For years, Apple has been seen as the innovator and the driver of innovation, [but now] HP is really taking over that mantle," Coughlin told the Wall Street Journal.
HP says to get down to 10.4 mm, "a lot of things had to be reinvented." This includes the heating system to dissipate the heat generated by the Core i processors. To do this, HP developed a "hyperbaric cooling" system that uses a pair of fans to create "positive pressure" to push warm air out of the rear of the laptop.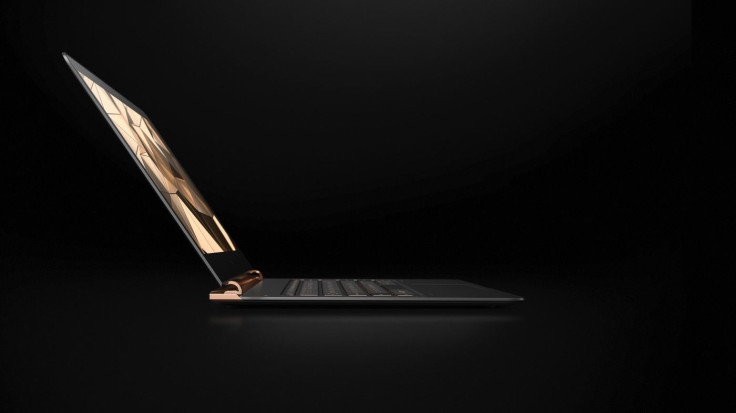 Commenting on HP's focus on the sleek profile of its new laptop, Kevin Frost, HP's general manager of consumer personal systems, told Twice: "Some people are more interested in thinner and lighter over touch," adding that among all demographics "the desire for super thin is super high."
HP, which is the biggest PC maker in the U.S. and second globally, is clearly looking to boost its credentials in the luxury end of the market, launching the new laptop at an international luxury conference taking place in Versailles, France this week and showing off two special editions of the laptop created by top designers.
Tord Boontje's design is coated in midnight blue with floral swirls and Swarovski crystals on top that are accented in 18 karat gold while Jess Hannah's design sees the entire laptop coated in 18 karat gold and the HP logo encrusted in diamonds. These limited edition notebooks will be auctioned, with the proceeds going to the Nelson Mandela Foundation.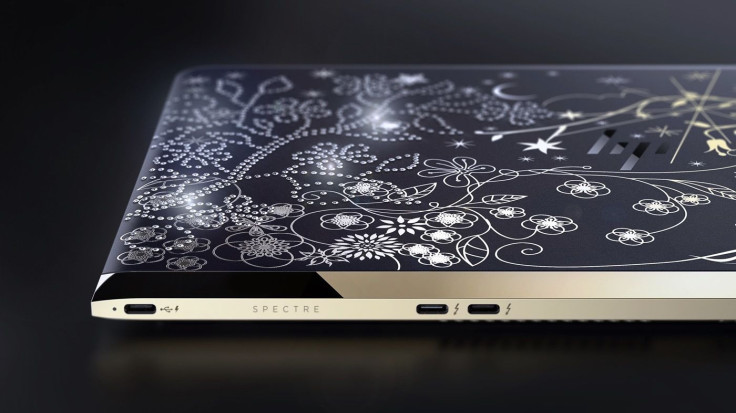 The laptop, which features a 13.3-inch full HD display, up to 8 GB of RAM, 512 GB storage and three USB ports on the rear edge, will be available for pre-order later this month and will go on sale in May costing $1,169.99 onwards.
The PC market has been in decline for a number of years and while some analysts expect it to pick up in the coming years it is unlikely to ever return to its peak in 2011 considering the competition from tablets and smartphones, but there is still a strong demand for premium devices like the Spectre.
© Copyright IBTimes 2023. All rights reserved.
FOLLOW MORE IBT NEWS ON THE BELOW CHANNELS