HP TouchPad $99 Sale Underway at eBay -- Supply Going Fast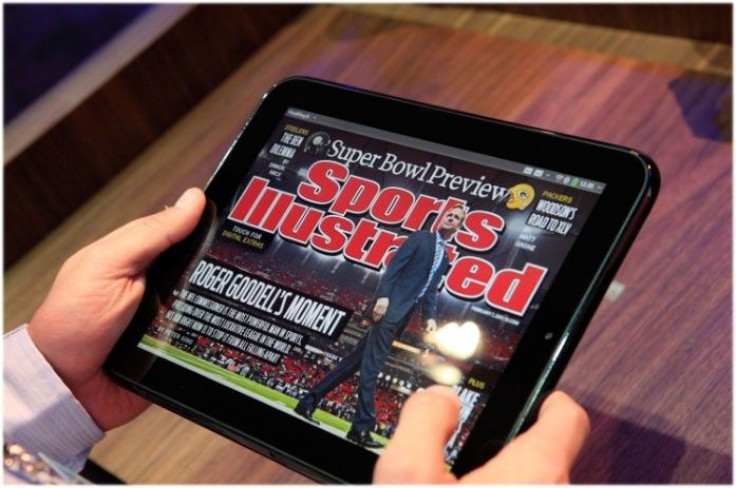 At long last, the $99 HP TouchPad is back -- but it's only expected to last a short time. The anticipated last chance to get an HP TouchPad tablet for $99 arrived Sunday night at 7 p.m. Eastern Time at HP's eBay store.
Minutes before the sale for $99 refurbished models, which had been leaked late this week on the Internet, HP was selling refurbished TouchPad tablets for prices beginning at $499.99. For instance, the HP TouchPad 16GB Wi-Fi model was $499.99 at 6:59 p.m. ET, but at 7 p.m. on Sunday, Dec. 11, as widely believed, the price went to $99 and the sales began racking up.
Other models with more memory, like the 32GB models, are selling for $149.
Standard shipping is $19.00, and no returns or exhanges are allowed, though the sale is covered by eBay Buyer Protection.
The sale is expected to last one day only. You can buy one here.
HP's TouchPad had been projected this year by the company to be a competitor to the Apple iPad, easily the world's most popular tablet. But after sales floundered, HP discontinued the TouchPad. But in a $99 fire sale, the TouchPad quickly sold out of inventory. At the holidays, many consumers are shopping for tablets and HP brought back the TouchPad for one day only with its $99 eBay sale on Sunday of refurbished models. The sale will last for one day, unless supplies are exhausted before that time expires.
Earlier in the week, TechCrunch had reported the brief availability and return of HP's popular $99 fire sale. HP employees apparently got first dibs before the sale began. HP notes on its eBay store a limited quantity is availabe.
Within 15 minutes of launching the sale, eBay noted on the $99 16GB Wi-Fi model that 485 units had already been sold.
© Copyright IBTimes 2023. All rights reserved.