Huawei Assures Commitment To Bringing Products To US Market
Earlier this week, Huawei announced its new flagship smartphone, the P20 Pro. The device packs a lot of top-of-the-line specs and features including a striking triple rear camera setup. Unfortunately, the handset won't be sold in the U.S., to the disappointment of many consumers. However, the Chinese company has assured its commitment to bringing its products to the U.S. market.
On Friday, the CEO of Huawei's consumer business, Richard Yu, told CNET via an email that the company isn't backing down of its goal to expand its business in the U.S. "We are committed to the U.S. market and to earning the trust of U.S. consumers by staying focused on delivering world-class products and innovation. We would never compromise that trust," he stated.
Yu's statement is an obvious response to the warnings that U.S. intelligence agencies issued against Chinese electronic products in the recent months. The warnings specifically discourage consumers from purchasing devices from Huawei and Xiaomi, but they vaguely describe the reasons behind doing so.
The warnings made a huge impact on Huawei's plans to penetrate the U.S. market. Early this year, AT&T decided to not sell the Mate 10 Pro. Verizon has also backed away from the same deal. Even Best Buy dropped Huawei's phones from its roster. These explain why the Huawei P20 Pro won't be sold in the U.S.
Yu called out the U.S. intelligence agencies for issuing such warnings. "The security risk concerns are based on groundless suspicions and are quite frankly unfair. We welcome an open and transparent discussion if it is based on facts," he wrote.
According to The Verge, the U.S. consumers are losing out the most due to the decisions made by carriers and retailers against Huawei and other smartphone makers for that matter. The market, at present, is dominated by both Apple and Samsung, two companies that are heavily advertised in the country. This makes it impossible for other companies to make it big in the U.S.
Huawei is currently the third-largest phone maker in the world. This is in spite of not being able to do business and sell its products in the U.S. market. Yu is optimistic that even without the U.S. market, Huawei could still make it to the top. "Even without the United States market, we'll be No. 1 in the world," he was quoted as saying after the unveiling of the new P20 series by Channel News Asia.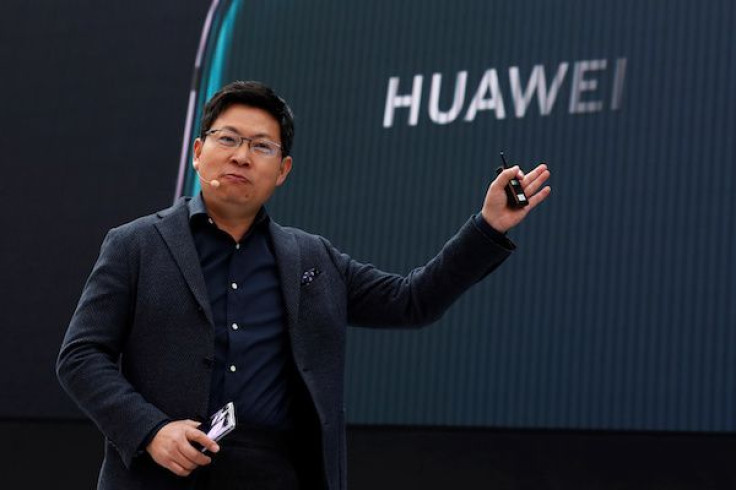 © Copyright IBTimes 2023. All rights reserved.