Hulk Hogan Has New Girlfriend, Confirms Divorce From Second Wife
KEY POINTS
Hulk Hogan confirmed that he has a new girlfriend named Sky
The wrestler also announced that he and his second wife Jennifer McDaniel are divorced
He filed for divorce in October 2021 after nearly 11 years of marriage, and it was finalized later that year
Hulk Hogan is setting the record straight amid online speculation about his relationship status.
The former WWE star took to Twitter Monday to confirm that he and his second wife Jennifer McDaniel are divorced and that he has a new girlfriend.
"Yo, Maniacs. Just for the record, the Facebook and Instagram posts are of me and my girlfriend Sky. I am officially divorced," he tweeted. "Sorry, I thought everyone already knew. Love my Maniacs [for] life."
Prior to his announcement, Hogan, whose real name is Terry Bollea, had been spotted with a woman in Clearwater, Florida, TMZ reported.
Fans expressed support for Hogan on social media, with one Twitter user writing: "No need apologize, brother. Your personal life is your personal life. If that's something you want to share with all of us, that's cool. If you don't, that's cool."
"I just love the interaction with you and seeing you post uplifting and cool moments. Take care, brother. We are all here for you!" the user continued.
Some fans poked fun at his tweet, with one commenting: "How do we know this is really the Hulkster without his signature sign-off? HH."
"Without the 'HH' I'm not sure if, in fact, Hogan wrote this," another netizen tweeted.
Hogan and McDaniel tied the knot in December 2010 during a waterfront wedding ceremony held behind his Clearwater home.
The wrestler filed for divorce in October 2021 after nearly 11 years of marriage. Their divorce was finalized later that year, according to court records obtained by TMZ.
Hogan was previously married to his first wife Linda Marie Bollea. They were married from 1983 to 2009, and the former couple shares two children — Brooke, 33, and Nick, 31.
"The war is over," Linda told The Tampa Tribune after their divorce was finalized. "I still love him. He's the father of my children."
Hogan echoed his wife's sentiment, telling the outlet, "When you're married to someone for 23 years … you hope for the best …. We just got torn apart."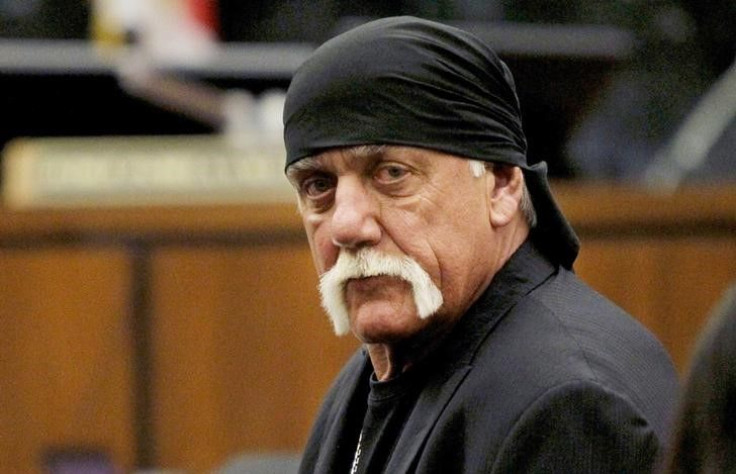 © Copyright IBTimes 2023. All rights reserved.