Humanely Raised Hogs Trend Spreads Across U.S.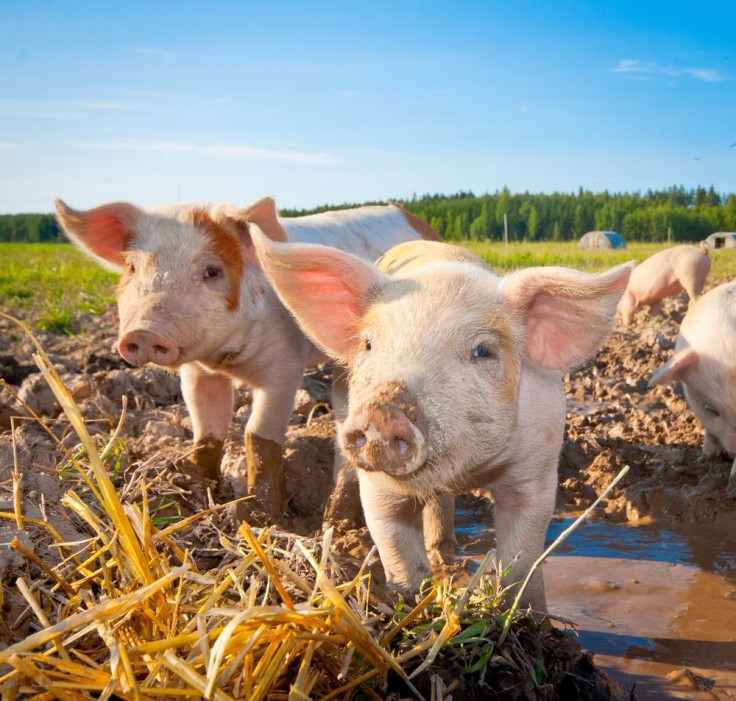 Free-range chickens have been in demand for several years already, and now that trend is spreading to the market for hogs, though it still accounts for a fraction of the overall pork market, according to the New York Times.

The U.S. Department of Agriculture (USDA) doesn't hold data on the number of pigs that are humanely raised, but a 2006 Iowa State University study put the figure at 500,000 to 750,000. The U.S. could produce 10.8 million tons of pork in 2014, according to USDA statistics, which aren't broken out by how they're raised. The U.S. slaughtered 9.65 million hogs in 2013, each weighing an average of 283 pounds.

Pasture-raised hogs are coming into vogue among consumers, who are more aware of the poor conditions under which most livestock are raised. Raising pigs "on hoof," and allowing them to wander somewhat freely, contrasts to commercial raising of hogs in barns and confinement stalls.

Companies like McDonald's Corporation (NYSE:MCD) and Safeway Inc. (NYSE:SWY) have promised to stop selling food from pigs raised in crates within the next decade, too. McDonald's is estimated to buy 1 percent of the entire U.S. pork supply, reported Bloomberg, and it started phasing out pig crates among its suppliers in May 2012.

Some restaurant chains have been selling humanely raised pork for a few years already, including Chipotle Mexican Grill Inc. (NYSE:CMG), which has sold humanely raised pork since 2001. Besides ranging in pastures, these pigs are fed a vegetarian diet and are never given antibiotic hormones, according to Chipotle's website. The popular chain also sources its beef naturally.

Smithfield Foods Inc., a top U.S. pork processor now owned by China's Shuanghui International Holdings Ltd., also said in January that it would move its sows away from crates by 2020. Papa John's Int'l Inc. (NASDAQ:PZZA) made a similar move in November 2013, according to the Humane Society of the United States, which backs these livestock-rearing methods. About 60 companies plan to ban pig crating, according to the society.

Chipotle supplier Niman Ranch, which supplies about 3,000 pigs a week, also sells its humanely raised pork to organic grocers like Whole Foods Market Inc. (NASDAQ:WFM). Natural and organic supermarkets have gained in popularity in recent years and are expected to see more upside over the next decade, analysts have said.
Still, the movement seems to be gaining ground slowly. The U.S. hosted 65.9 million hogs and pigs as of December 2013, but only hundreds of thousands of pigs at most are likely now raised humanely. Industry groups like the National Pork Producers Council have blasted the Humane Society and other animal rights groups for undercover exposés of living conditions at commercial hog farms.

So-called gestation crates are metal stalls used to house pigs, and were introduced into the U.S. in 1969. These developments are unlikely to have much impact in the short term on pork prices, which are determined by global commodity markets, though retail pork prices are often higher for pasture-raised pork.

"The question is how to scale beyond farmers' markets to capitalize on what is a growing demand for this kind of meat," pasture pig farmer Jennifer Curtis told the New York Times. There are an estimated 67,000 pork producers in the U.S.

Pasture-raised pigs are sometimes linked to parasitic diseases, though this is rare, with 10 cases from 2002 to 2007.
--
(Note: Hogs in the field photo by Shutterstock.com.)
© Copyright IBTimes 2023. All rights reserved.