Is 'Hunger Games Mockingjay Part 1' Worth Seeing? Teen Flick Lands Mixed Reviews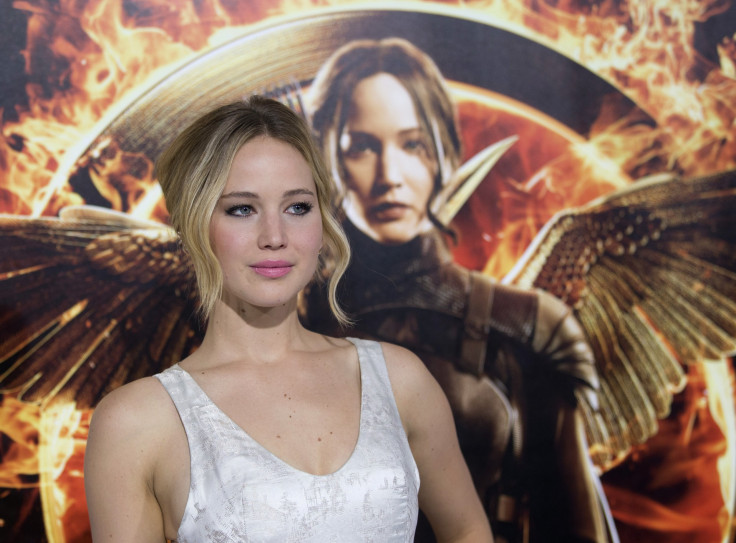 The latest installment in the hit "Hunger Games" series opens in theaters on Friday, and fans couldn't be more excited. Starring Jennifer Lawrence, Woody Harrelson and the late Philip Seymour Hoffman, "The Hunger Games: Mockingjay -- Part 1," is expected to dominate the box office with estimates of a possible $170 million gross projected for its opening weekend, according to the Wall Street Journal.
As Hollywood buzzes over the likely biggest film debut of the year, the series, based on the bestselling novels by Suzanne Collins, has also been getting attention in some unexpected places. In reaction to the film's political themes, China has indefinitely postponed its release, while Thailand has already seen screenings banned following police pressure, the Washington Post reported. The jury is still out, however, on whether the film is actually worth seeing. Here is a roundup of what the critics are saying:
Entertainment Weekly's Chris Nashawty wrote: "The biggest problem with the new Hunger Games movie is right there in the title: 'Part 1.' 'Mockingjay,' the final installment in Suzanne Collins' best-selling YA trilogy, wasn't conceived in two parts." Nashawty argued that studio heads, looking to follow the Harry Potter model and "milk every last dime out of its blockbuster franchise," made the decision for cynical business reasons rather than a desire to do justice to the story. As a result, the film winds up feeling "like a term paper with the margins enlarged and the font size jacked up to reach the assigned number of pages."
The Los Angeles Times' Kenneth Turan was a little more sympathetic about the decision to split the final installment in two, but conceded that "this is by definition a placeholder film that exists not so much for itself but to smooth the transition from its hugely successful predecessors to a presumably glorious finale one year hence."
Some critics, however, were impressed by the film on its own merits. USA Today's Claudia Puig called it "a nimbly constructed action-adventure blockbuster with a social conscience" and the "best in the series" so far. Indiewire's Kevin Jagernauth also credited the film for being a much more grim and mature film than its predecessors.
Owen Glieberman, writing for the BBC, questioned whether the film should be taken seriously by "real adults," writing that "for anyone who's not emotionally immersed in Suzanne Collins' book trilogy to begin with, your ultimate reaction may still be: Why should I care?"
© Copyright IBTimes 2023. All rights reserved.