'Hunger Games' Movie Launches Fashion Blog 'Capitol Couture' [PHOTOS]
Capitol Couture, Lionsgate's viral marketing site for the Hunger Games movie, is now live on Tumblr, featuring a fashion blog and several new stills from the upcoming film.
Written to simulate the world of the Hunger Games Capitol, the site gives out sneak peeks of the movie by providing different stories and perspectives from the city.
The site's launch featured a profile of Effie Trinket (played by Elizabeth Banks), the escort of the District 12 tributes.
I have a duty: to make sure my Tributes are excited and ready for the Games, her profile reads. If they're not, they'll be a terrible disappointment to watch in the Arena - and, as we know, all of Panem will be watching.
Effie's cameo includes a never-before-seen animated gif of her getting off an elevator in the Capitol with Katniss, Peeta and Haymitch close behind.
The site, which is also billed as a fashion blog, features the various shoe styles seen in the Capital, an advertisement for Capitol Colors, the official Hunger Games nail polish collection from China Glaze, and some fashion tips from classic characters.
But Capitol Couture doesn't limit itself simply to promoting the Hunger Games movie and its various marketing products.
In a post Dark Knight world, fan interaction is the key to a movie's success.
Because this site is run through Tumblr, it allows fans not to only to reblog the posts they like, but also to submit content to be considered by the Capitol Couture organizers.
The Tumblr page asks for citizen stylists to post Hunger Games looks and ideas in an InStyle-sponsored section called Stylists Wanted.
The site calls for designs for everything from hair, heels, body mods, bold colors, whiskers and more, and promises to reblog the best entries, with the creator awarded a District Stylist position.
To get a sneak preview of the Capitol Couture site, click through our Hunger Games movie slideshow. Enjoy the sneak previews we've gotten so far, and get ready for the Lionsgate release on March 23, 2012!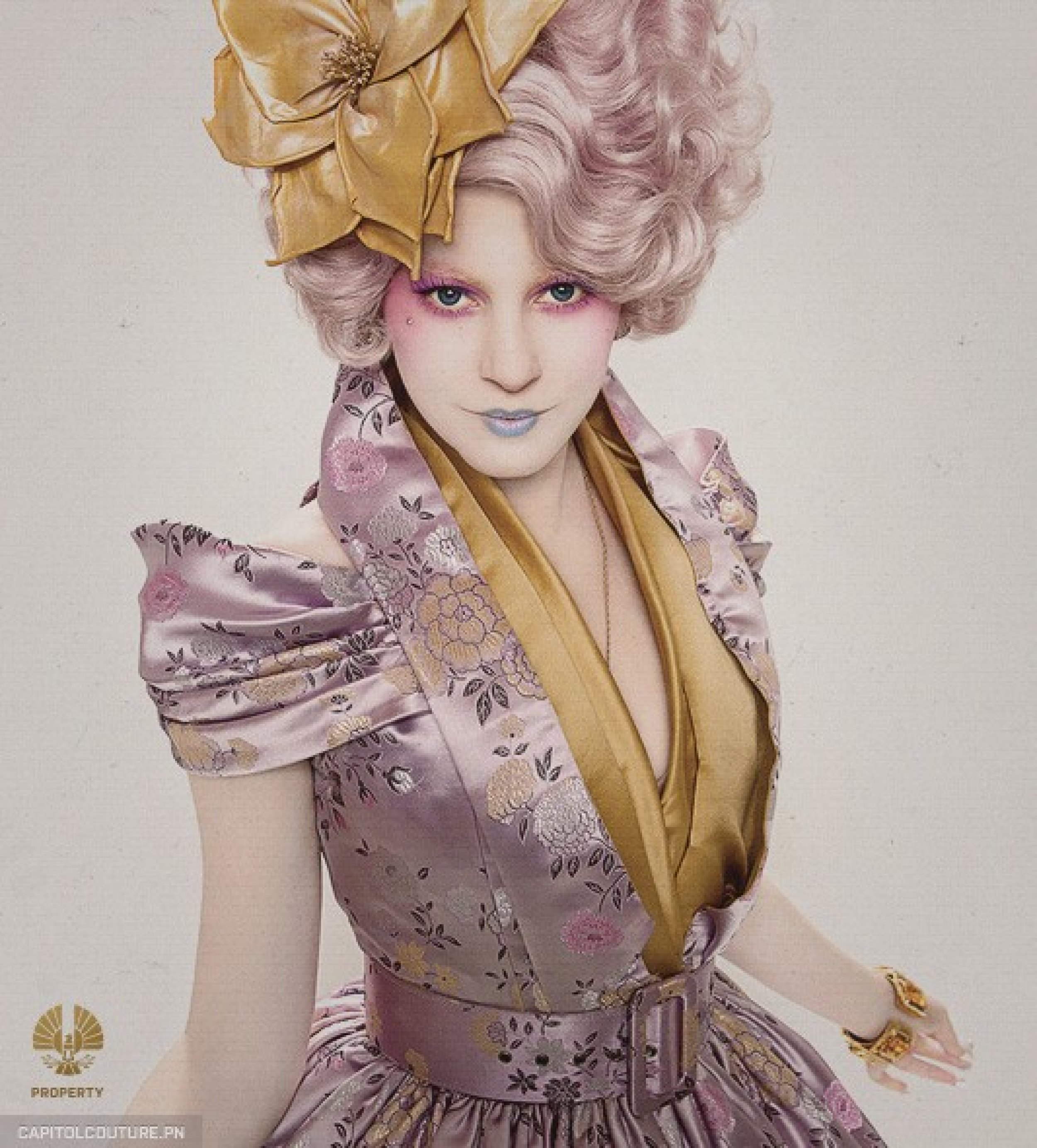 © Copyright IBTimes 2023. All rights reserved.