Hurricane Harvey Floodwaters Contain Alligators, Fire Ants And Disease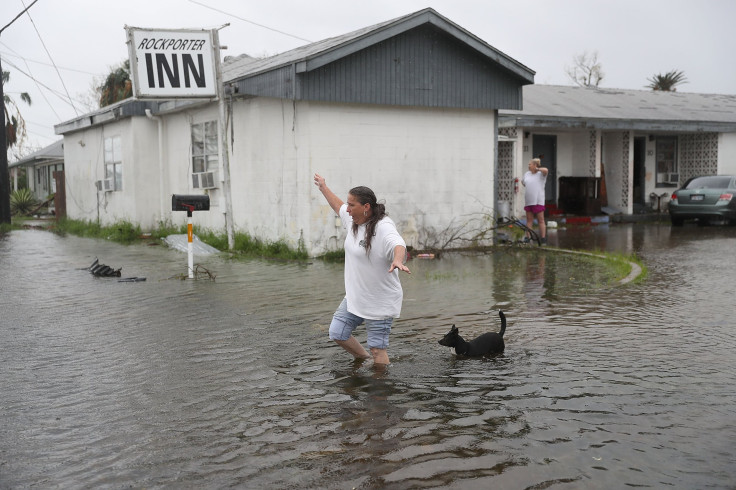 Photos of the floods devastating Texas due to Hurricane Harvey are all over social media and in much of the TV coverage from the last few days. Some of it shows people caught in the flood wading through water up to their waist or higher or on makeshift rafts from kiddie pools, swimming tubes or anything else they could find to stay afloat.
As the rain continues to fall and the water levels continue to rise more people are facing the risks associated with flood water exposure. Water is covering miles of the city picking up any bacteria, dirt, pollutants and even sewage in the area.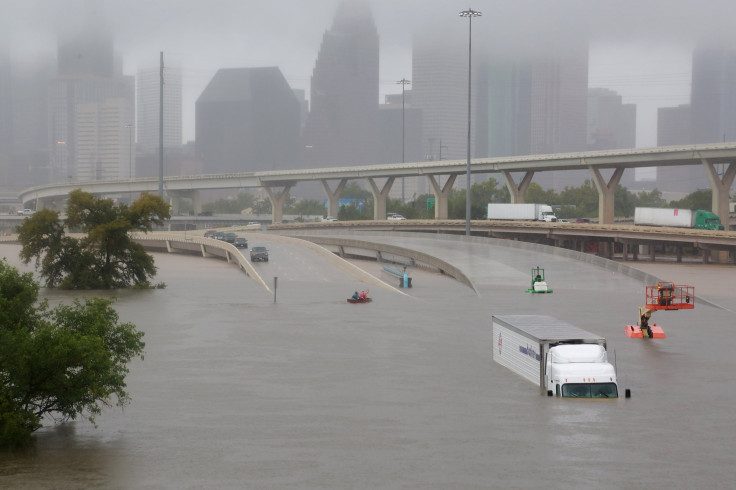 Wading through the deep flooded streets without any sort of protection could lead to some serious health complications, so unless exposure is totally necessary, it's best to avoid going in the water.
The World Health Organization warns the exposure to flood waters can increase the risks for water-borne disease like cholera and hepatitis A. Additionally, contaminated waters that mix with flood waters can cause diarrheal diseases. A full list of infectious disease that those exposed to flood waters are at risk for is available online.
Those who do come in contact with flood waters should be careful to keep it away from their mouths and should wash their hands frequently with soap and clean water, says the Centers for Disease Control. Any wounds or rashes that are exposed to flood waters could get infected. They should be kept covered and clean with soap and water if possible. Infection might present with redness, swelling or be hot to the touch, according to the CDC.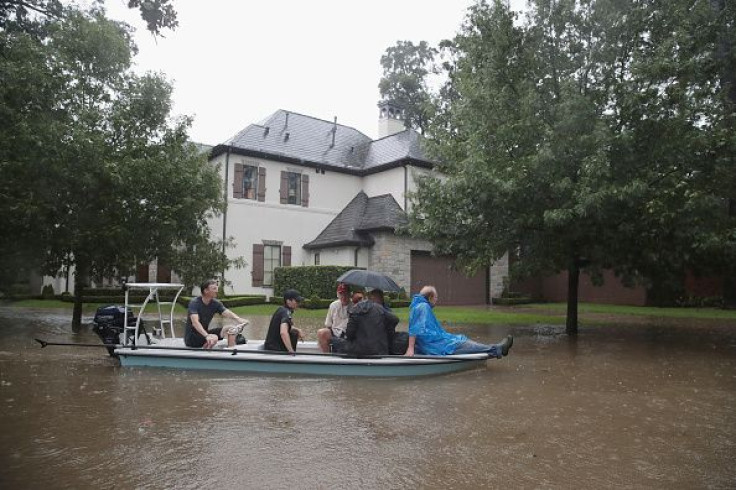 Flood waters could also contain chemicals or anything that could have spilled or leaked during the flood, this includes gas, industrial or agricultural chemicals and solvents. When it comes to the clean up of these contaminated waters the United States Department of Labor has several recommendations. Good personal hygiene, especially keeping hands clean with soap and water is very important. In instances where those working to clean up are coming in contact with water contaminated with chemicals they might need protective clothing like rubber gloves or waders.
Other hazards that might be present in the water include live wires, sharp objects and manholes that might not be visible before entering the water. Live wires can electrocute waders and manholes can come uncovered in strong waters and pull waders down with great force.
Displaced animals and critters pose a threat as well. Especially in warmer climates like Texas and Louisiana those entering the water should be on the lookout for snakes, alligators, fire ants and critters that thrive in wet warm climates.
© Copyright IBTimes 2023. All rights reserved.