350 Alligators Could Escape In Texas Flood Waters After Hurricane Harvey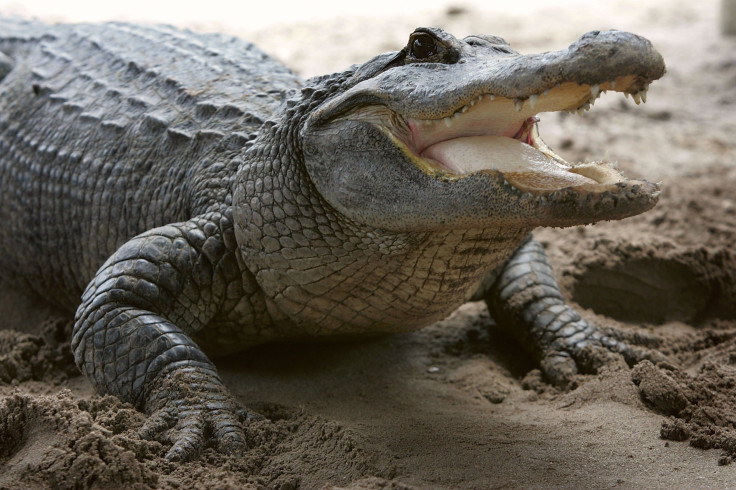 As flood waters from Harvey rise in Beaumont, Texas, so does the risk of over 350 alligators escaping from Gator Country.
The 15-acre "alligator adventure park" and animal sanctuary in Southeast Texas is home to over 450 alligators, crocodiles and other reptiles.
Owner Gary Saurage said that flood waters are getting close to going over the top of the fences of where the animals are caged.
"We're less than a foot … from [water] going over the fences," Saurage told KFDM, a CBS affiliate in Beaumont. "All of these are certified, high fences, but when it won't quit, it won't quit. We've worked around the clock and I don't know what else to do. We're truly tired. Everybody's at the end of it, man. We don't know what to do."
Saurage has been operating Gator Country in its current location for 12 years, and the amount of water is unprecedented.
"I've never seen (the water) stay anywhere near this before," he told KFDM. "The staying power of this storm is just unbelievable."
Some of the most dangerous animals, such as venomous snakes, were made safe from the flooding by putting them on higher ground. Crocodiles, too, were removed, but alligators, natural to the area, are most at-risk of escaping. KFDM also reported the biggest alligators, "Big Al" and "Big Tex," were put away in trailers to weather the storm.
People in the area have called Saurage about collecting alligators they have seen, but isn't able to respond, given the circumstances.
"We're getting calls left and right about sightings," he told the Beaumont Express Monday. "There's just no way I can respond to all of them right now. I'm focused on containing all our gators here."
Texas officials have warned people about an increase in alligator sightings, normal for storms. Their advice? Leave them alone.
© Copyright IBTimes 2023. All rights reserved.