Hurricane Irma News: Winds So Strong It's Registering On Earthquake Seismometers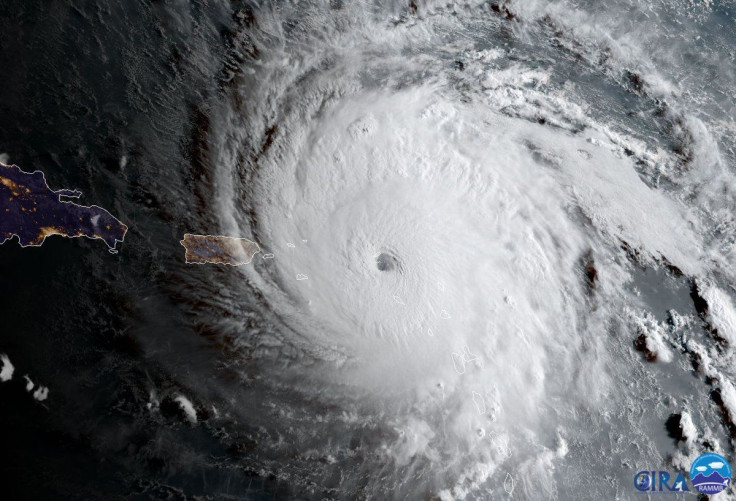 One of the strongest storms to hit the Caribbean and potentially the United States is currently causing destruction on the islands of Antigua and Barbuda, St. John's and others sitting in the Caribbean. Hurricane Irma developed out in the Atlantic and was making its way toward the U.S. in a west-northwest direction at 16 miles per hour.
The storm was so strong, with maximum sustained surface wind speeds of 185 mph, that it was registering on seismometers typically used for measuring earthquakes. A Twitter user and seismologist, Stephen Hicks, who is a postdoctoral research fellow at the University of Southampton, according to his website, has been sharing the seismometer readings.
It started with a reading from the island of Guadeloupe showing the 48 hours prior to Irma's impact and the increases in seismic noise in the area. As the storm got closer and closer to other islands the seismometers there were also picking up a great deal of noise. Hicks tweeted that the station in Barbuda seemed to be having issues at 2:23 a.m. EDT Wednesday, the tweet was accompanied by readings that stopped recording at midnight EDT.
As Irma made a pass over the island of St. Maarten Hicks tweeted that the seismometer there also went off line, this was around 6:20 a.m. EDT.
Videos online show the sheer destruction Irma was causing on the island. Trees were bending in the incredibly fierce winds while rain poured down on the island.
Hicks also tweeted that these seismometers, used for earthquake and volcano monitoring, would probably take a "long time" to be functional again.
While seismometers, or seismographs, are made to detect earthquakes and other disruptions in the Earth's movement they can also pick up other strong forces happening like high winds. For instance, high winds can actually register on a seismometer or seismograph because they can impact ground movement. The United States Geological Survey says that wind can produce low-amplitude waves that the seismometer can pick up. These waves are sometimes called "microseisms."
Extremely strong winds can cause movement in trees and those trees can transfer the wind force into the ground through the roots, according to the USGS. Additionally, ocean waves can cause these microseisms as well by hitting the surf so hard that it causes the ground to move. These have been observed prior during storms in California. So it's not actually that unheard of, or surprising that a storm of Irma's strength would be capable of causing some microseisms.
© Copyright IBTimes 2023. All rights reserved.
FOLLOW MORE IBT NEWS ON THE BELOW CHANNELS