Hurricane Sandy News Coverage: A Snapshot Of The Best And The Worst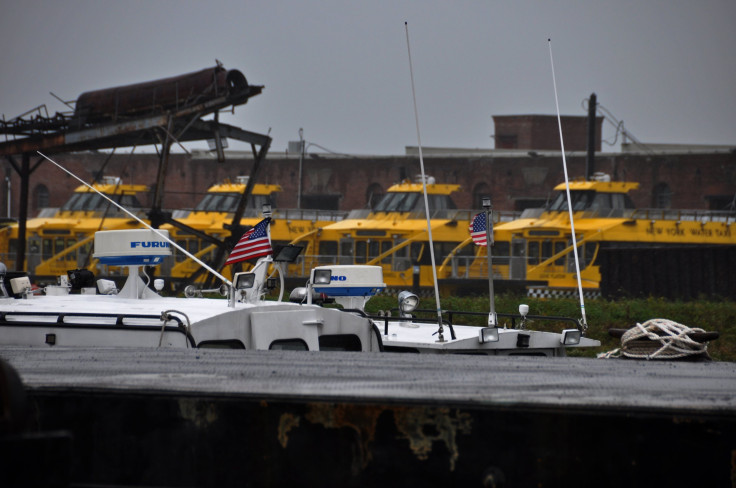 "The storm of the century." "One for the record books."
Newscasters are known for their fast and liberal use of superlatives, but Hurricane Sandy may have actually validated such statements of amplitude on Monday as it pummeled the East Coast's largest cities. The storm left subways and streets flooded, millions of residents without power, at least 15 people dead and billions of dollars' worth of damage. Throughout the day, news outlets around the New York metropolitan area hit the trenches to offer firsthand, real-time assessments of the devastation -- many putting themselves in harm's way in the process.
But not all news reports are created equal. While the majority of reporters, editors and anchors rose swimmingly to the occasion, a few others dropped the ball with sloppy assessments and trigger-happy hearsay. With its Financial District headquarters smack in the middle of an evacuation zone, IBTimes took some time to (remotely) compile a snapshot of Monday's disaster coverage, sorting out the best and the worst.
The Best
CNN's Ali Velshi: The cable news correspondent spent much of the day reporting from Atlantic City, submerged waist-deep in water as ominous floodwaters rolled in. Velshi quickly emerged as one of the heroes of the day, with Twitter hashtags such as #aliisahero and #10hoursinthewater summarizing the public's newfound soft spot for CNN's soaked man on the street. Not everyone was happy with the network's decision to let Velshi report from the frontlines of Armageddon. Early Monday, Fishbowl DC posted a rundown of Twitter posts calling for CNN to set Velshi free.
1010 WINS: With its equipment damaged and power knocked out, this staple New York radio station didn't call it quits. Rather, it resorted to plan B: reporting on an alternate frequency with the help of emergency power generators. In the early-morning Tuesday hours, the station tweeted, "Sandy has forced #1010WINS off AM radio. We are now simulcasting on WCBS-FM 101.1 continuing storm coverage at http://newyork.cbslocal.com."
The Daily News and the Star-Ledger: These iconic metro-area newspapers also found themselves without power, but being plunged into darkness didn't stop Star-Ledger reporter Tomas Dinges from working on a news story with a flashlight strapped to his head. Check out this photo posted by Jim Romenesko.
NY1's Bob Hardt: As the rest of us we're in the grocery store fighting over the last loaf of bread, NY1's political director offered up-to-the-minute updates via liveblog from his home on Rockaway Beach. Hardt began on Sunday evening and continued through Monday. As of Tuesday morning, however, he hasn't posted any new updates. One assumes he finally went to sleep.
The Worst
CNN and The Weather Channel: Both outlets jumped the gun Monday evening when they reported that the floor of the New York Stock Exchange was flooded under three feet of water. CNN meteorologist Chad Myers told host Piers Morgan about the damage, apparently taking his information from a National Weather Service Chat bulletin board. Ten minutes and one ominous graphic later, Morgan noted that he was getting conflicting reports. The original story, of course, turned out to be false. (Business Insider posted a live cam photo of the exchange floor completely dry.) According to the Washington Post, the National Weather Service has denied starting the false rumor.
The Daily Beast's Peter Beinart: Just hours into the hurricane's deadly wrath, as the majority of mainstream news outlets were carefully avoiding references to global warming, Beinart screamed, "Politicize this tragedy!" Noting scientific consensus that powerful superstorms like Sandy are the result of human-induced climate change, Beinart wrote, "in a democracy, politics is not something we stop discussing when tragedy strikes." He makes a lot of good points, but can we at least get the lights back on first?
© Copyright IBTimes 2022. All rights reserved.
FOLLOW MORE IBT NEWS ON THE BELOW CHANNELS