Husband Sues Bride: Pregnant Runaway Bride Amy Chan Refuses To Return $72,000 in Wedding Gifts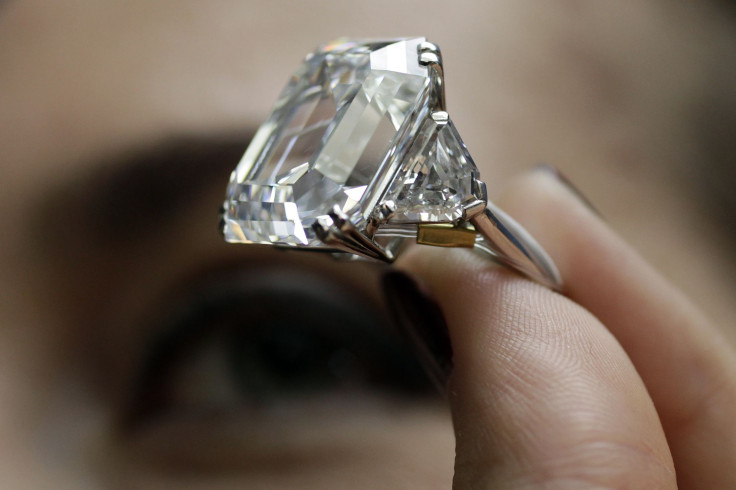 The newlywed period was nonexistent for one Brooklyn couple after the bride ran off two days following their pre-wedding reception, bringing all of the duo's pricey wedding gifts with her.
Bay Ridge resident Kevin Li is suing his fiancé, 33-year-old Amy Chan, after he claimed she ran off with $72,000 in wedding gifts, including a $24,000 2-carat diamond engagement ring, cash and checks, the New York Post reports.
In the Manhattan Supreme Court lawsuit, Li claims that his pregnant ex-fiancé informed him she would be spending the night at her parent's house, only to dump him one week later and soon after end all communication with him.
The couple originally decided to get married after Chan discovered she was expecting and the couple feared they would have trouble purchasing an apartment if they were not wed, the Daily Mail reports.
The couple forewent a wedding, obtaining their marriage license from City Hall and following the paperwork with a traditional Chinese celebration at a Chinatown restaurant. Li claims Chan left the relationship with other costly items, including two diamond necklaces, three gold necklaces, a gold ring and a gold bracelet -- all gifts from their 100 family members.
Chan called the accusations untrue, referring to Li as deadbeat dad to their newborn twin boys and saying he isn't a "human being."
"He is lying. He is a devil," said Chan, who claims her ex is the one holding onto monetary wedding gifts from her family members. "What I got myself into was a disaster of a relationship. He took everything [from] my relatives. They gave me tons of money that [he] took. If he won't give that back. I'm not giving him back anything."
In January, a 70-year-old Saudi Arabia man claimed he was ripped off by his wife's family after they took back the $20,000 dowry he was given to marry her and the 15-year-old herself following the wedding.
"She is not 15 as everybody claims. She's 25 years old, and she's mature enough to make her own decisions," the unidentified man said. "I was fooled by the girl's family."
© Copyright IBTimes 2023. All rights reserved.