Hyundai And SK Partner For New Battery Plant In Georgia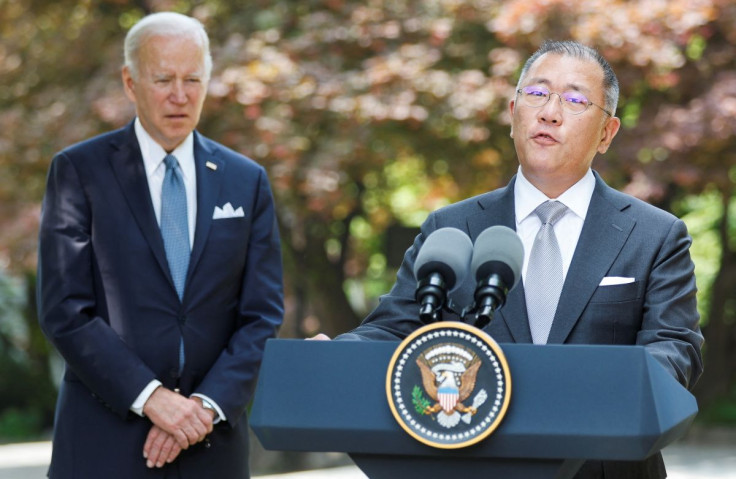 Hyundai Motor Group and SK Innovations have signed a memorandum of understanding with the state of Georgia to build a new electric vehicle battery manufacturing plant.
Although the partnership details are still in development, operations are expected to begin in 2025 in Georgia's Bartow County about 40 miles north of Atlanta. Hyundai already has a separate plant under construction in another Georgia county. The company broke ground on Oct. 25 for the construction of its first EV plant in the United States. Hyundai invested $5.5 billion in the vehicle and battery factory located in Bryan County and the plant has a projected opening for 2025.
The Bartow County plant plans involves an estimated $4 billion to $5 billion investment and will create more than 3,500 new jobs in the area.
"Hyundai Motor Group and SK On are valued partners and key players in our state's ever-growing automotive industry," said Gov. Brian Kemp in a statement. "Since day one, my administration has been focused on bringing jobs and opportunity to communities across the state that may have been overlooked in the past. SK and HMG share this goal, and we're proud they are choosing to invest even further in this No. 1 state for business."
Georgia has a recent history of encouraging EV development in the state. It is currently ranked in the top 10 American states for public EV charging stations, offering over 1,500 individual outlets and more than 1,200 miles of federally designated EV-ready Alternative Fuel Corridors along highways and interstates.
Hyundai isn't the only company focused on EVs to invest in Georgia. More than 20 companies currently operate out of Georgia and have continued to invest in an e-mobility future in the state. These projects from various companies amount to over $13.3 billion in investments.
Georgia Department of Economic Development Commissioner Pat Wilson pointed out that "HMG and SK have been pioneering partners for Georgia for decades" when it came to "Georgia's automotive renaissance" and was actually the first Korea-based manufacturer to establish a base in Georgia.
© Copyright IBTimes 2023. All rights reserved.
FOLLOW MORE IBT NEWS ON THE BELOW CHANNELS