IBTimes Interview: Ex-FVP King Studios, Manel Sort ahead of Web3 Gaming Publisher G4AL launch
IBTimes interviewed Games For A Living, a Web3 gaming studio and publishers. Ahead of its first game launch, Elemental Raiders, CEO Manel Sort answered a range of questions about himself and the company.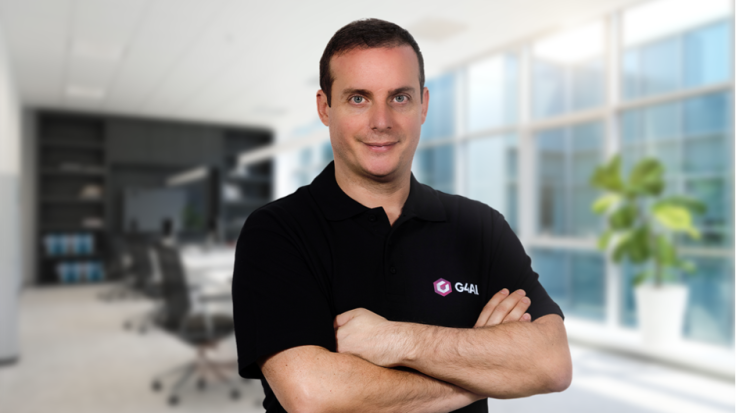 1. Can you tell us a little bit about yourself and what you're trying to build?
I am Manel Sort. I have 24 years of experience in the video games industry and I am an expert in video game development and studio management. Currently, I am the founder and CEO of Games for a Living (G4AL), a company focused on transforming the gaming industry through the use of blockchain technology. Our main objective is to disrupt the industry as we already did when being part of the Premium to Freemium transition. Now it is time to transition from Freemium to what we call "Earnium".
2. You've released lots of video games in the past, can you walk us through some of your success stories as well as some of the challenges?
I have launched and contributed to more than 60 games on all major platforms (console, PC, mobile, and web), generating more than 1 billion dollars in EBITDA. One of my most successful projects was Millionaire City, a game I managed while at Digital Chocolate. It was the only non-Zynga game to reach the top 5 on Facebook. Another success was my time at King Entertainment, where I founded and managed the Barcelona studio and led it to a turnover of more than one million euros a day after two years of its opening thanks to games like Bubble Witch Saga 2. However, like any industry, there were challenges along the way. One of the greatest challenges for game developers is to open new markets and reach unprecedented heights. This requires creating new intellectual properties, game mechanics, business models, and learning a variety of new concepts. While this is a very sacrificial process, it is also the most rewarding.
3. What makes you transition into blockchain and web3 gaming?
When people transitioned from Premium to Freemium, it was because if a game was free, more gamers would be willing to play it. Additionally, with no cap on how much each gamer could spend on the game, those willing to pay would compensate for those that chose to play for free. We believe the same will happen with the transition to Earnium - if gamers can receive rewards for playing a game, more gamers will be willing to play and those who are willing to pay will pay more. This will benefit both developers and gamers alike, as developers can receive financial rewards for their work and gamers can receive rewards for their time and effort.
4. Does the ongoing crypto winter have any major impact on your company, or the crypto gaming industry overall? If so, how?
Our project is geared towards achieving long-term success and sustainability, so we will remain resilient and focused on our long-term vision despite any short-term disturbances that may arise. We understand that there will be bumps in the road and that things may not always go as planned, but we will stay the course and work together to ensure that our project is successful in the long run. Our commitment to the project and its ultimate goal will be unwavering, and we will continue to strive for success, no matter how long it may take.
5. There are a lot of crypto games at the minute, what is your vision with Elemental Raiders and what is the most unique element to it compared to all other Web3 games?
Elemental Raiders stands out from other games due to its unique business model. This model is based on the idea that humans perceive effort to be valuable; for example, if two cups of coffee are identical but one of them has been to the moon and back, we would perceive the second as more valuable due to the effort that went into it. This model is applied to Elemental Raiders in the form of tradeable NFTs that have an intrinsic value due to the effort put into them. Players can create value and then sell to other gamers, and the game also has a new type of contract linked to the Battlepass. This allows players to win rewards based on their skill and effort put into the game, creating a more meaningful and rewarding experience. The game rewards players for their hard work, incentivizing them to continue playing and creating a more enjoyable experience overall.
6. How does the game protect players in Web3 from massive financial losses?
We will be creating a long-term sustainable ecosystem, implementing a stable token economy, and ensuring full transparency. Our token (GGT) will have loads of utility, allowing players to use it for in-game purchases, trading with other players, and most importantly it will be the main currency in all of the games under the G4AL ecosystem, which will be many in the coming years. This will provide a secure and stable environment for players.
7. How does the game attract users from conventional gaming / how do you plan to attract players from conventional gaming?
Our plan to attract players from conventional gaming is to offer a unique and enjoyable gaming experience that is not available in traditional games. By combining blockchain technology with traditional gaming elements, making the integration as seamless as possible for any web2 users who want to transition to web3. We are also partnering with major web2 companies and adding incredible talent onto our company, who already has a huge reputation in the web2 gaming space.
8. What does the future look like for G4AL as well as for Elemental Raiders, with the current Steam announcement?
The future looks bright for G4AL and Elemental Raiders. With the current Steam announcement, we are excited to bring our game to a wider audience and continue to innovate and push the boundaries of what is possible in the gaming industry.
To find more information about G4AL, visit its website here.
To find more information about Elemental Raiders, visit their website here.
G4AL and Elemental Raiders are set to launch in late February 2023, while a fully playable, free-to-play version of Elemental Raiders is now downloadable on Steam.
© Copyright IBTimes 2023. All rights reserved.
FOLLOW MORE IBT NEWS ON THE BELOW CHANNELS