ICC Declares DR Congo's Lubanga Guilty of War Crimes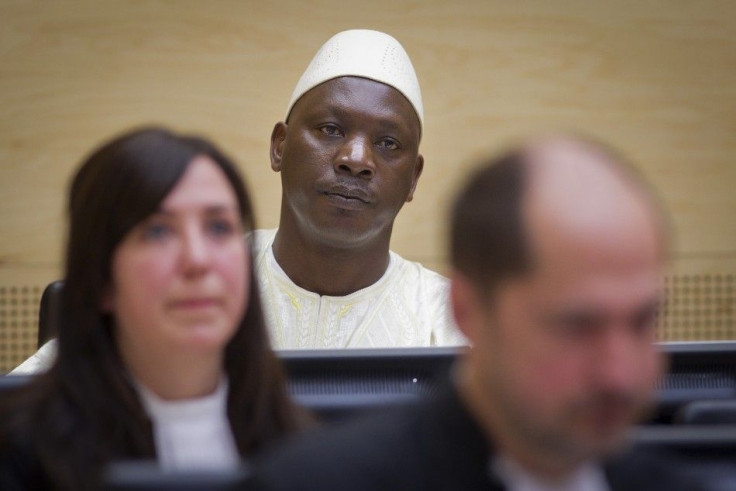 The International Criminal Court (ICC) in The Hague has unanimously found former Congolese warlord Thomas Lubanga Dyilo guilty of a spate of war crimes, including the use of children as soldiers, bodyguards and sex slaves.
Lubanga, who was the leader of the Union of Congolese Patriots (UPC), a rebel organization that fought an armed conflict in the northeastern Democratic Republic of Congo between 1999 and 2003, will be sentenced later.
He was also commander of the UPC's military wing, Patriotic Force for the Liberation of the Congo (FPLC).
The chamber reached its decision unanimously that the prosecution has proved Thomas Lubanga guilty of crimes of conscription and enlisting children under the age of 15 and used them to participate in hostilities, said Adrian Fulford, the presiding judge, in a statement.
Lubanga, who was arrested seven years ago, could face up to life imprisonment. He may appeal the sentence and cannot receive a death penalty.
Human Rights Watch (HRW) estimates that at least 60,000 people were killed during the war between Lubanga's ethnic Hema people and the Lendu peoples in the gold-rich Ituri area of DR Congo. Lubanga's soldiers are believed to have carried out many atrocities, including massacres, murder, torture, rape, and mutilation.
Lubanga, 51, has always denied the charges and claimed he was only a political leader.
"A common plan was agreed by Mr. Lubanga… and his co-perpetrators to build an army for the purpose of establishing and maintaining political and military control over Ituri," ICC said in a statement.
"This resulted in boys and girls under the age of 15 being conscripted and enlisted, and used to participate actively in hostilities."
This was the first verdict by the ICC since its formation ten years ago.
BBC reported that the verdict will permit the victims' relatives to file for reparations from the court,
Amnesty International praised the guilty verdict.
It will help to strip away the impunity they have enjoyed for crimes under international law because national authorities have consistently failed to investigate these crimes. This guilty verdict demonstrates that the ICC can step in to bring them to justice, said Amnesty's Director of International's Law and Policy Program, Michael Bochenek, in a statement.
Al Jazeera reported that Lubanga still enjoys support in some parts of DR Congo where the ICC is held with contempt.
There is a resentment towards the ICC, as they feel Lubanga was unfairly targeted, said Haru Mutasa, an al Jazeera correspondent.
But for the victims in the east, they will be happy. Overall, there are mixed feelings over the case of Lubanga.
HRW warned that many of Lubanga's co-conspirators remain free, including Bosco Ntaganda, who currently serves as a general in the Congolese army.
Surely it cannot be permitted that he continues to remain at large, living in Goma [DR Congo] in full view of the international community when these kind of charges are hanging over his head? an HRW official told BBC.
© Copyright IBTimes 2023. All rights reserved.
FOLLOW MORE IBT NEWS ON THE BELOW CHANNELS