Iconic Marilyn Monroe dress sells for millions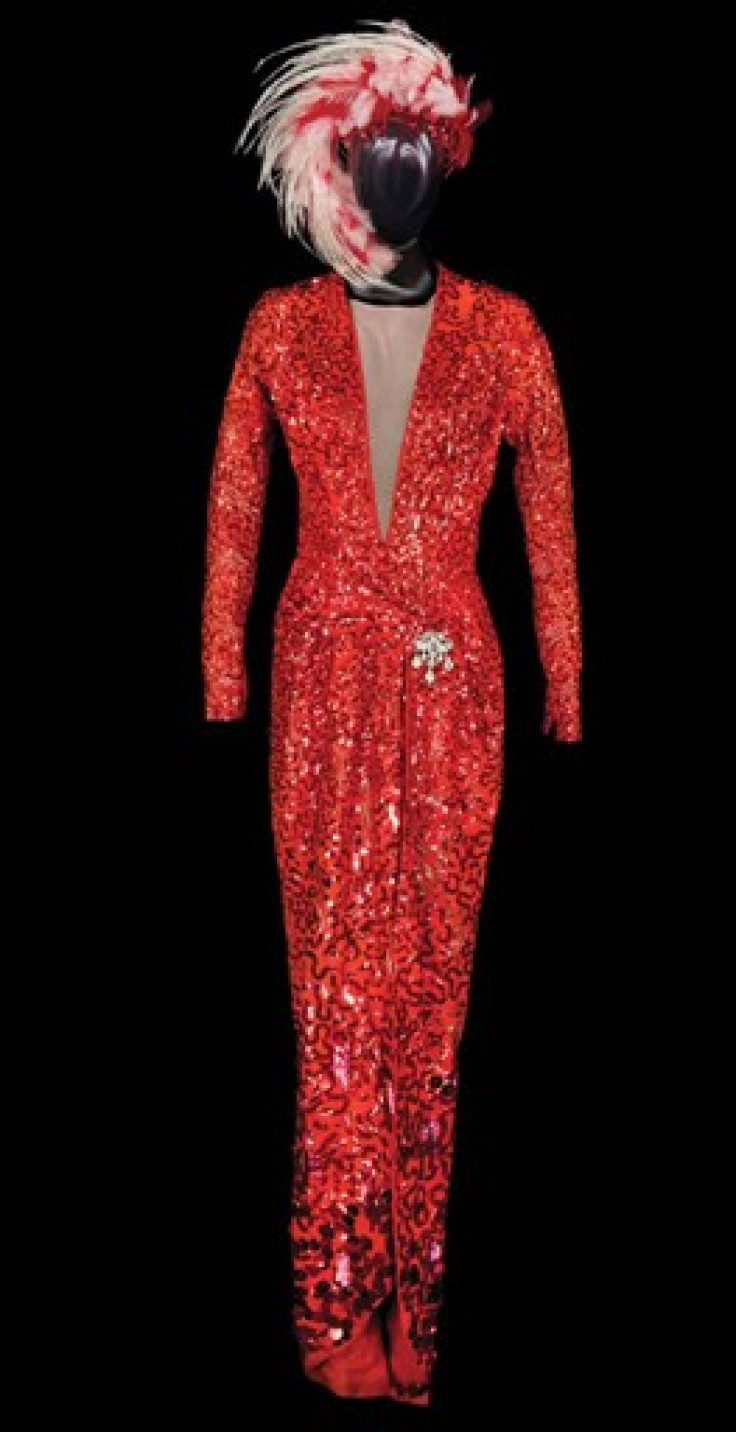 Marilyn Monroe's dress from 'The Seven Year Itch' sold at the Debbie Reynolds auction for $4.6 million on Saturday. The dress, which is arguably the most famous Monroe garment, far exceeded bidding expectations. The bidder will also pay $1 million to the auction house, Profiles in History, as a commission fee. The bidder has not been made public.
Before auctioning began, Reynolds ('The Love Boat,' 'How the West Was Won') said, half serious, half-jokingly, I've been collecting for 45 years and I'm only forty. Reynolds, dressed to the nines in a white pants suit, reportedly cried during the bidding for the white 'Seven Year Itch' dress.
Three other Monroe outfits were auctioned, totaling $2.7 million for the three of them. The red-sequined gown and feather hat from 'Gentlemen Prefer Blondes' sold for over the expected price of $300,000. The bidding ended at $1.47 million.
The two other Monroe outfits were costumes from the films 'There's No Business Like Show Business' and 'River of No Return.'
Other pieces sold at the auction on Saturday were a Richard Burton piece from 'Cleopatra,' Charlton Heston's 'Ben-Hur' costume, and a costume that Marlon Brando wore in 'Desiree.'
In February of 2011, Reynolds went on Oprah and spoke of her private collection. Reynolds told Oprah, I bought them at ... different auctions, private sales, she says. People would pass away and they knew I collected and they'd leave me the collection.
Reynolds said of the famous white-ish Monroe dress, It's turned an ecru color because it's very, very old as you know by now. Discolored or not, it made little difference to the bidders, it seems.
In the past, the highest bid for a Monroe garment was $1.26 million for the ultra-famous sheer dress the actress wore at John F. Kennedy's birthday in 1962.
Reviving the famous subway-Marilyn moment is Britney Spears who in her latest concert wears a dress similar to that of Monroe's. During the song 'If You Seek Amy,' Spears stands on a podium while wind blows the dress up.
The song's choreography mimics the famous subway sequence from 'The Seven Year Itch,' in which Monroe says excitedly, Oh, do you feel the breeze from the subway? Isn't it delicious?
Watch Britney sing 'If You Seek Amy' during her Femme Fatale concert
Watch the complete scene from the film 'The Seven Year Itch'
© Copyright IBTimes 2023. All rights reserved.
FOLLOW MORE IBT NEWS ON THE BELOW CHANNELS