If You Can't Get A PPP Loan: Where To Go For Money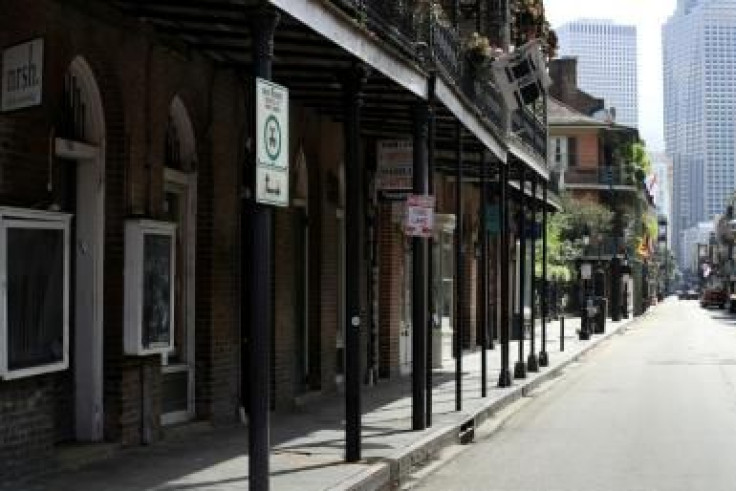 If you are among the SMBs so far unable to obtain COVID-19 relief funding through the Small Business Administration (SBA) from either the PPP or EIDL loan programs, there are alternatives. Other entities and organizations have stepped up to offer funding and grants, so before you turn to a traditional business loan, credit card or line of credit, review the options listed below. The landscape changes constantly, so the sooner you apply the better.
Other Federal Sources of Funds
Not all business owners know about two additional SBA programs designed to help during the COVID-19 crisis, Express Bridge Loans and Debt Relief. The up-to-$25,000 bridge loans are for small businesses who have a relationship with an SBA Express Lender and are designed to help overcome temporary revenue loss.
The SBA also administers a debt relief program that pays for the principal, interest and fees for current 7(a), 504 and microloans issued before Sept. 27 for a period of six months, starting April 1. Effectively, this SBA debt relief, which doesn't require an application, is a deferment of your non-PPP/EIDL SBA loans.
There is also the Federal Reserve's newly expanded Main Street Lending Program.
State and Local Options
Cities and states are an often-overlooked source of small business grants and loans. The list of sources and available funds changes daily. The best place to start is with your governor's website. The National Governors Association offers a list of governors' website addresses. In some cases, the governor's website will list cities offering help. Otherwise, check the website of your local Chamber of Commerce.
Accounts Receivable Financing/Factoring
Accounts receivable financing or factoring has been around for many years and involves selling your accounts receivable at a discount to obtain quick cash for paying bills and business expenses. It's also possible to take out a loan based on your accounts receivable, a process known as a factoring loan.
Whether you sell your accounts receivable or use them as collateral for a loan, there is a price to be paid. A typical factoring arrangement may charge 2% for the first 30 days and 0.5% for every 10 days the invoice remains unpaid. Companies often go through a factor broker, such as Factor Finders, which serves as a matchmaker between the company and a suitable factoring provider.
Business Interruption Insurance
One area you may have overlooked is something you may already have: insurance. If you have business interruption insurance, it is possible you might obtain some relief there. Be aware, however that many companies have found that their insurers are refusing to pay for COVID-19 since it's not the typical kind of event interruption included in coverage. Business interruption insurance is traditionally designed to cover physical damage to your business entity in the event of a hurricane, tornado, or other natural disaster. Some Massachusetts companies that are being denied coverage are suing their insurer because their policy does not specifically exclude a pandemic.
If you have business interruption insurance, check your policy and file a claim if appropriate. Keep in mind that insurance is regulated at the state level and decisions made in one state may not apply to another.
Community Development Financial Institutions (CDFIs)
CDFIs provide microloans, typically for $50,000 or less, through a network of financial institutions. Some microloan programs are specifically designed for underserved businesses. To find out more and locate opportunities in your area, visit the Opportunity Finance Network (OFN) website.
FedEx #SupportSmall Grants
The FedEx #supportsmall program, featuring grants of $5,000 each plus a $500 FedEx Office credit that can be used for printing, banners, posters and more, will begin accepting applications May 25, 2020. Small businesses with fewer than 50 employees are eligible to apply.
GoFundMe Small Business Relief Fund
GoFundMe, Yelp, Intuit QuickBooks, GoDaddy and Bill.com have created the Small Business Relief Fund. If your business qualifies and you raise at least $500 on GoFundMe, you become eligible for a $500 matching grant. The money must be used to care for employees or pay ongoing business expenses.
Google Ads Credits
Google offers its existing small and medium size business customers ad credits to help with one of the major costs of running a business: advertising. If you qualify, Google will inform you directly through your Google Ads account. All credits expire Dec. 31, 2020.
Hello Alice Covid-19 Business For All Emergency Grants
Hello Alice, an organization that advocates and raises funds for female, minority, immigrant and veteran entrepreneurs, sponsors up to $10,000 grants for small-business owners impacted by COVID-19. Hello Alice also offers a Covid-19 Business Resource Center with links to additional sources.
Kickstarter
Like GoFundMe, Kickstarter is a crowdfunding platform, one that tends to concentrate on creative business ventures. The platform has several programs and initiatives especially tailored to creative companies and ideas, including Lights On, a creative rewards program; Inside Voices, for projects that involve working from home; and extensions for existing live projects on Kickstarter.
Red Backpack Fund
If you are a female entrepreneur and your business has been impacted by coronavirus, the Red Backpack Fund offers $5,000 grants with opening dates of May 4, June 1, July 6 and Aug. 3. The money comes from public donations as well as a $5 million donation from The Spanx by Sara Blakely Foundation.
Verizon Small Business Recovery Fund
Verizon's Small Business Recovery Fund provides up to $10,000 grants to small companies with emphasis on companies run by minorities, women and businesses in underserved areas. The next round of funding opens May 14, 2020.
Yelp
Like Google, Yelp also offers free advertising to qualifying businesses. The Yelp program runs through May 25, 2020. There are different offers available depending on whether your business has an ad campaign with Yelp or uses the Yelp Reservation or Waitlist service. In addition to restaurants and bars, the program also includes businesses in other Yelp categories, including Beauty, Active, Arts, Education, Events, Food, Hotels/Travel, and Shopping.
© Copyright IBTimes 2023. All rights reserved.