4 Ways To Negotiate Breaks On Bills: How SMBs Have Succeeded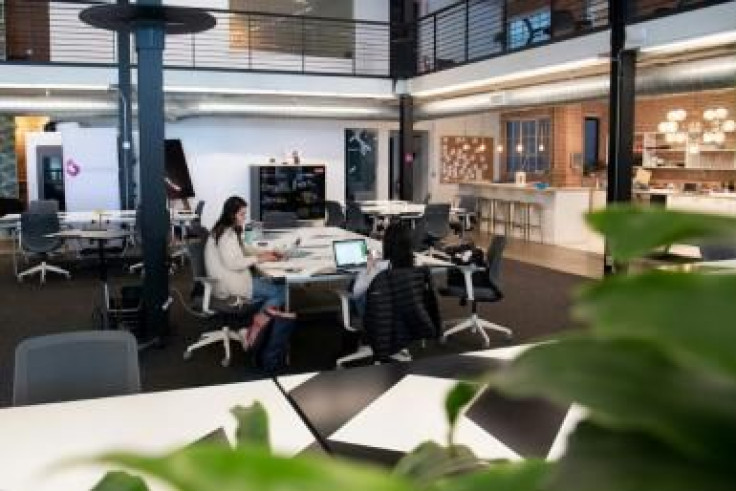 For small businesses hit hard by the pandemic, negotiating a discount or more lenient terms with vendors can be the only way to stay afloat. As it happens, many landlords, suppliers, and other creditors are also scrounging around for ways to pay their own bills--so they're keenly interested in coming to a new agreement with enterprises that owe them money. "They figure it's better to work with you than lose your business completely," says Kevin Geary, founder of DigitalAmbition.co, a business advice blog.
Still, approaching such negotiations successfully isn't a shoe-in. Here are some tactics suggested by small business owners and experts to negotiate breaks on the bills, rent and other expenses.
Focus on Expenses That Count
Most businesses have certain costs that comprise the lion's share of their expenses. The most efficient approach is to focus on those.
Such was the plan adopted by Calloway Cook, owner of dietary supplements maker Illuminate Labs. Because most of the Northampton, Mass., company's overhead is in warehousing and shipment of products, Cook decided to target those expenses. So, in early April, after a funding round fell apart, he reached out to his fulfillment partner, asking for a 66% reduction in charges for three months, based on the amount that would allow the company to maintain a positive balance. Cook figures during that time he's likely to raise another funding round or receive government loan funding. The fulfillment company agreed to his new terms.
Present Specific Proposals
Generally, companies are better off presenting a specific proposal rather than just begging for a break. "Anyone can ask for a discount, but you're more likely to be approved if you can show how it will allow you to stay in business," says Cook. Best, of course, is to leave room for negotiation. "Put an offer on the table," says Geary. "Then they can meet you in the middle."
Proposals should not only mention numbers, but include an explanation of why each suggestion makes sense. With suppliers, for example, one option is asking to put a hold on outstanding bills; another is for a payment extension from, say, net 30 to net 60 days.
When it comes to rent, one approach is to offer a percentage of gross revenues. For retailers, rent typically comes to 6% to 8% of sales, according to Hans Hansson, president and founder of Starboard Commercial real estate. With that in mind, companies can offer to pay that percent of current revenues, the latter defined as "whatever comes through the door," he says. In fact, says Hansson, this strategy can be followed by any business looking for a break on office rent.
In many cases, landlords will require that small businesses prove they can't pay the rent, a process that can involve a lot of paperwork. According to David Leffler, a partner with the Dallas-based law firm Culhane Meadows, it means filling out extensive documentation with the amount of cash reserves, revenues, government programs the business has applied to, and other information. "Landlords aren't looking to give new terms to just anybody," he says.
Hansson agrees. He points to a San Francisco tech firm that moved into office space three months ago after raising a "substantial" amount of money. When the company asked for a break on rent, he wanted to know why: "The business might have shifted, but they need to prove it," he says. So Hannson asked for financial statements verifying the need--documents the owners wouldn't provide. They didn't get the break.
Size Up Your Creditor
The right strategy also depends on the size of the vendor, which can affect how much wiggle room there is. A small landlord with the ultimate decision-making authority is likely to be more flexible than a big management company, for example.
That's what Dr. Natalie Rogers found. She runs a dental practice in Charlotte, NC, that consists of two offices in two different buildings. When she recently approached one landlord, a dentist who had sold Rogers his practice about six years ago, he asked her to propose several options; Rogers suggested three and he chose one of them, a 50% reduction on rent for three months, with no need to reimburse him.
Her other landlord, a bigger company, proved more inflexible. It actually took the first step, writing her with a choice of offers: either continue paying the full rent and receive an extension on the lease, or get a 50% reduction in charges for a few months, with the other half to be paid back by the end of year. With no opportunity for negotiation, Rogers chose the latter option. "There wasn't much I could do about it," she says. "At least with my other landlord I could have a conversation."
Take Advantage of Shortages
Companies in parts of the country where business in general has fallen off a cliff may be in a better bargaining position.
Take the Las Vegas Strip, which Nevada Gov. Steve Sisolak ordered shut down mid-March. Shortly after that, Peter Klamka, who owns the Cordia Kitchens restaurant, decided two things: As one of the few Strip-adjacent establishments open for take-out, he could try playing hardball with his suppliers. And, he would work with the four most likely to last out the crisis, focusing his negotiations on those companies.
So, in April, Klamka went over his accounts to pinpoint those places "with the wherewithal to survive," he says. Then he and his chef developed a new, more-limited take-out menu that they could handle with a tiny staff. After that, Klamka contacted his suppliers, explaining that as he had redone the bill of fare, he needed to order different items and wanted new terms. Instead of the usual net 15 or net 30 agreement, he asked for 120 days. "I told them that, if they wanted to keep selling to us, it had to be on more favorable terms," he says. One supplier agreed; another pushed the schedule back to 90 days.
To show his good faith, and to seal the new bargains, Klamka made sure to put in his orders as quickly as possible. After all, he may be in the driver's seat for now--but when the road is open again, post-pandemic, he wants to keep his supplier relationships rolling smoothly along.
FOR FREE to continue reading
✔️ Unlock the full content of International Business Times UK for free
offer available for a limited time only
✔️ Easily manage your Newsletters subscriptions and save your favourite articles
✔️ No payment method required
Already have an account? Log in
© Copyright IBTimes 2023. All rights reserved.