Iggy Azalea Addresses Kanye West Relationship Rumors Amid Reports That The Two Are Having An Affair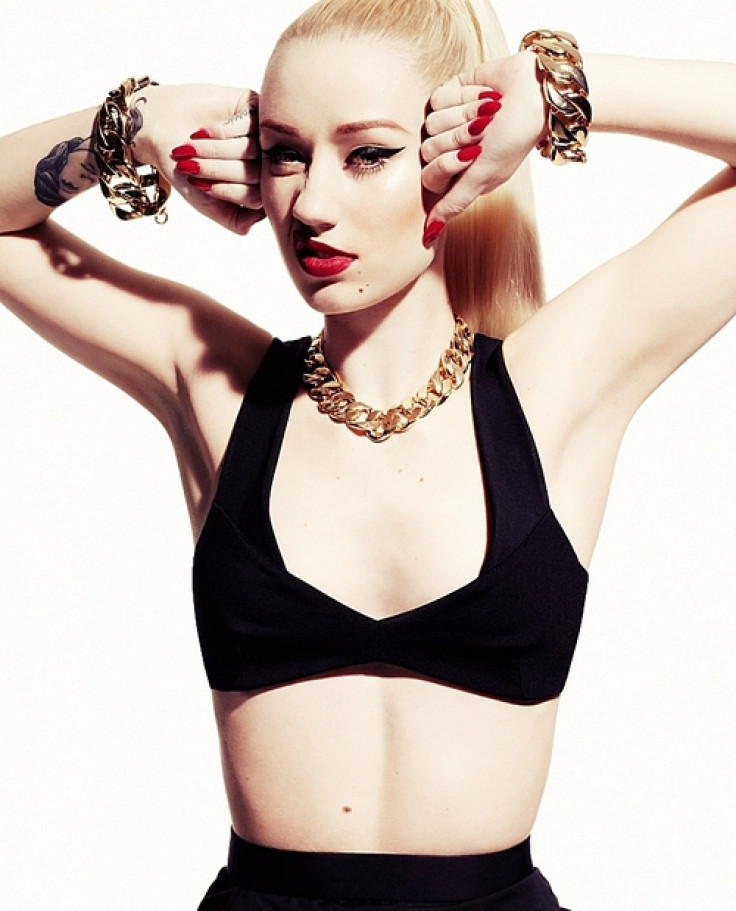 Rapper Iggy Azalea says she learned about her rumored affair with Kanye West at the grocery store.
Earlier this week, Perez Hilton reported that the 22-year-old Australian beauty and West have been spending a lot of time together, and she even spoke about him last month. "I was at his house last week and he was playing me his 'scriptures,' as he calls his spoken-word interludes," Azalea told the Guardian.
These reports prompted rumors of a romantic link, which Azalea denied in an interview with TheMusic.com.au's Callum Twigger.
"I was at the grocery store buying a rotisserie chicken … and you know when you're standing in line and you see all the tabloid magazines and [expletive], I was like … 'Kim gets dumped in Paris for sexy blonde', 'skinny blonde muse', and I was like what the [expletive]? ... I didn't know we were having an affair."
West's girlfriend Kim Kardashian was reportedly concerned about him looking at other women as she is gaining a lot of weight due to her pregnancy with his child. She is due in July.
"She's incredibly stressed and has even started to wonder if Kanye's cheating," a source told InTouch. "Kim is not in a happy place right now."
If West were cheating on Kardashian, it might not be the first time. His ex-girlfriend Amber Rose accused him of cheating on her with Kardashian. Kardashian was also allegedly cheating on then-boyfriend Reggie Bush with West. Rose claims the reality star sent West racy photos and texts while he was still with Rose.
"She was sending pictures, and I was like, 'Kim, just stop. Don't be that person. I thought at least she'd be woman enough to respond to me. She never responded. It's very important that us women stick together and we don't [expletive] each other over like that," Rose said in an interview with Star magazine last year.
© Copyright IBTimes 2023. All rights reserved.