Iggy Azalea Responds To Heroin Addiction Rumors: What 'Fancy' Rapper Said About 'Track Mark' Pictures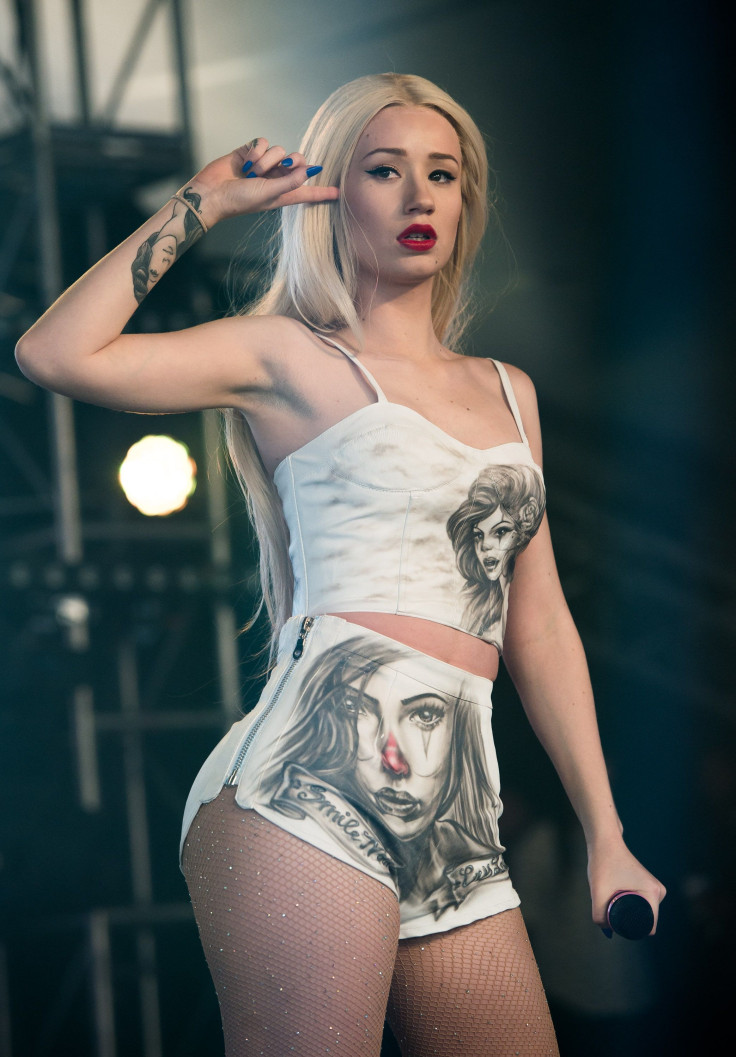 Australian rapper Iggy Azalea wants people to know something: She thinks those rumors about her being a heroin addict are hysterical. The "Fancy" star took to Twitter Monday after she read an article from the blog site Media Take Out that claimed the scratches on her hand were supposedly track marks from injecting heroin.
Azalea, whose real name is Amethyst Kelly, laughed off the accusation. "Just landed in Australia and I am dying with laughter because Nick just showed me an article that says I'm a heroin addict. WHAT?! LOL," she wrote.
The 25-year-old provided an explanation for her so-called track marks. "[I] could be injecting heroin into my hands. ... or [they] could just be scratches from @AleHerself's evil cat that attacked me the other week," she said.
The rapper then shared posts from people who believed the rumor. One person said he "confirmed" he was her dealer and another said she flew to Australia "because her cartel is going international."
MTO started the rumor when they said she had marks that are associated with heroin abuse. "What the [h---] is going on with Iggy Azalea. A new pic show her with track marks on her hands. Usually marks like that are associate with long-term heroin abuse," the site wrote Monday. "We hope that's not what Iggy's been doing to herself." Then MTO shared several pictures of Azalea's hands.
Click here to see the photos. Azalea was pictured walking through Los Angeles International Airport with her fiancé, Los Angeles Lakers shooting guard Nick Young, Sunday.
It's the first time Azalea has been back to her native country since her album "The New Classic" debuted in April 2014, the U.K.'s Daily Mail wrote Sunday. Even though the publication had the same pictures as MTO, it didn't mention her hands. Instead, it remarked that Azalea was "beaming."
Follow me on Twitter @mariamzzarella
© Copyright IBTimes 2023. All rights reserved.