Iggy Azalea Shows Off Bikini Body Days After Being Dissed By Nicki Minaj [PHOTO]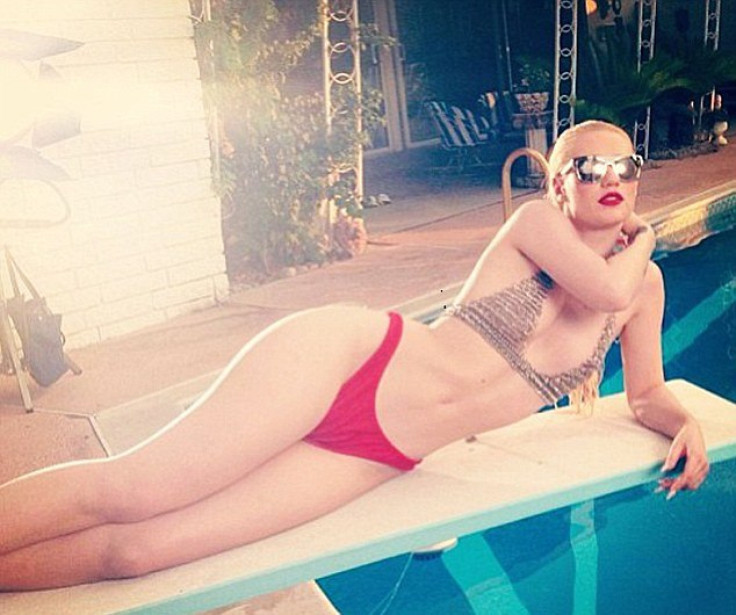 Iggy Azalea flaunted her toned figure on Instagram this week, wearing a revealing silver and red bikini. While laying poolside in an unknown location, the 23-year-old showed why she is considered one of Australia's hottest imports.
In addition to her good looks, Azalea is also being recognized for her rap skills. Last year, Azalea was the first female and the first non-American rapper to be featured on the cover of hip-hop magazine XXL's annual Top 10 Freshmen issue, highlighting the top new artists to watch in the genre.
Earlier this week, the "Two Times" artist found herself in hot water after an old tweet she wrote back in 2010 dissing fellow female rapper Nicki Minaj was discovered by a fan.
"LMAO at Nikki saying she did the BET Awards live. Errrr. If you say so girl," the 23-year-old wrote.
When the post resurfaced this week, Minaj did not take kindly to it, replying, "Laughing at [expletive] you can't even do…study dat formula…cornball….LMFAO [sic]."
Azalea, later defended her tweet in a lengthy message via Twitter, which said, in part, "Remember there was a time when my Twitter was just for my friends and family to see. Just like yours probably is now. Anyhow -- to me, I feel like what you guys are doing is really unfair. That's my opinion. Right now in 2013."
© Copyright IBTimes 2023. All rights reserved.