Illegal Campaign Donations? Donald Trump Super PAC Took Money From Private Prison Company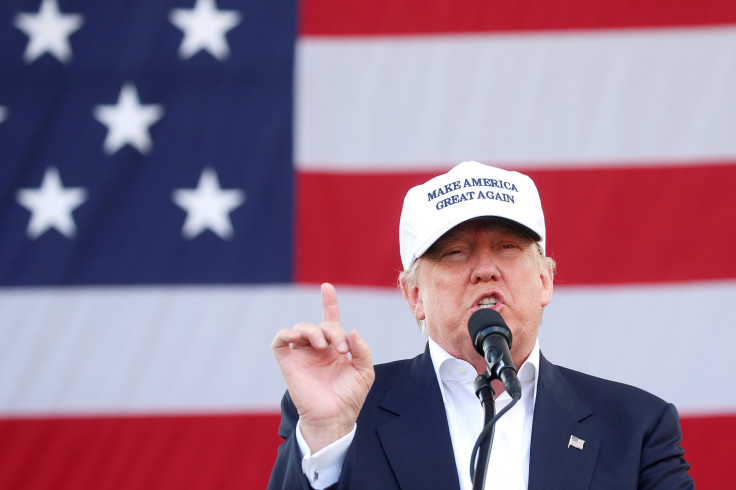 A subsidiary of GEO Group, the second-largest private prison company in the United States, reportedly made an illegal $100,000 donation to Republican presidential candidate Donald Trump's Rebuilding America Now super PAC in August. The Campaign Legal Center, a nonprofit built to defend voting rights, filed a complaint to the Federal Election Commission Tuesday that claims GEO Corrections Holdings Inc. made the donation on Aug. 19, one day after President Barack Obama announced a "phase out" of the use of private prisons.
The Campaign Legal Center alleges the GEO Group has a vested interest in a Trump victory and claims the donation violates a federal law aimed at hindering companies holding federal contracts from making contributions. Roughly 45 percent of GEO's annual revenue comes from federal contracts, according to the Campaign Legal Center.
"It is obvious GEO has a personal interest at stake this election," Campaign Legal Center associate counsel Brendan Fischer said in a press release. "One day after the Obama administration announced it would be ending GEO's contracts, the company spent $100,000 to support the one presidential candidate likely to reinstate those contracts. It's for this exact reason why we have the federal contractor ban in place. Officials are supposed to make contracting decisions based on what's best for the public, not based on what's best for their big money backers."
Serving as the main PAC for Trump's bid for the White House, Rebuilding America Now has received more than $20.3 million in contributions as of Oct. 19, according to Federal Elections Commission data compiled by OpenSecrets.org.
The Campaign Legal Center has also accused Trump's opponent, Democrat Hillary Clinton, of violating the same law. It filed a complaint in July against Priorities USA Action, a pro-Clinton super PAC, for a $200,000 donation made by Suffolk Construction Company, which also holds federal contracts.
Trump and his campaign, however, were praising much smaller donations Wednesday. The campaign announced Trump raised $100 million in October thanks to 1.6 million donations of less than $250.
With less than a week until Election Day, the candidates have together raised $1.3 billion, $594 million of which has come from super PACs, according to OpenSecrets. Clinton has far outpaced Trump in terms of "outside money," with $189.4 million to Trump's $59.3 million.
© Copyright IBTimes 2022. All rights reserved.
FOLLOW MORE IBT NEWS ON THE BELOW CHANNELS