iMac Pro 2017: Is Apple Launching New Magic Keyboard For Upcoming Computer?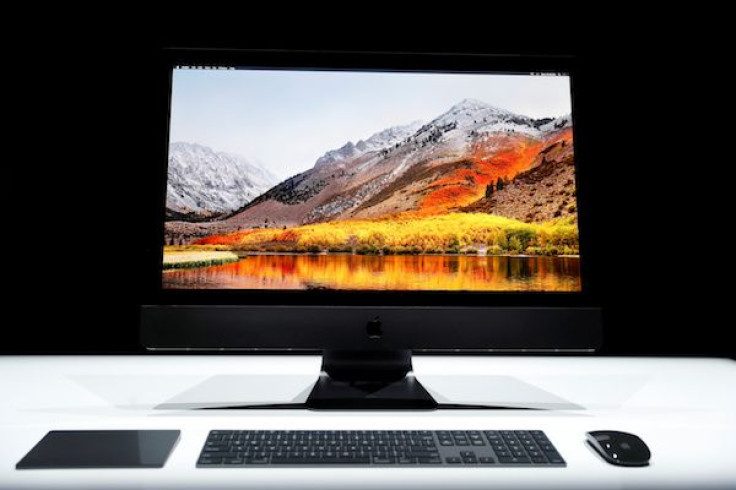 When Apple introduced the new iMac Pro during the 2017 Worldwide Developers Conference in June, it mostly spoke of the upcoming desktop computer's specs and features. This week though, a discovery in Apple's online stores appears to suggest that a new Magic Keyboard with Numeric Keypad model could be launching alongside the powerful workstation machine this December.
On Tuesday, Apple Insider reported that the delay in the shipment of the Magic Keyboard with Numeric Keypad could be a sign that Apple may be launching a new model for the upcoming iMac Pro. The outlet made this assumption after finding out that the peripheral is not readily available to consumers. In fact, it would take 4 to 5 weeks before the keyboard could start shipping.
The same lead time was indicated on the Magic Keyboard with Numeric Keypad product pages found in other regional online Apple stores. Thus, the United Kingdom, France, Germany, Sweden, Mexico and other markets can also expect the supply of the peripheral to arrive in 4 to 5 weeks time.
The publication pointed out that Apple typically holds a product from dispatch whenever a refresh is incoming. Considering that the tech giant presented the keypad-equipped keyboard at WWDC 2017 a few months ago however, it's quite unlikely for Apple to bring out a redesigned or upgraded version next month.
Still, it is worth noting that patent applications discovered in April suggested that Apple was working on a keyboard with a Touch Bar. The documents were for a "Keyboard with Adaptive Input Row," so it was easy to conclude that the desktop peripheral could be getting the thin touchscreen display that was introduced with the MacBook Pro last year.
Meanwhile, the delayed shipment may simply be related to the expected release of the iMac Pro this December. Apple could be anticipating the demand for the peripheral when the desktop arrives, so it is just making sure that the large keyboard is readily available by then. Besides, Space Grey versions of the Wireless Keyboard, Magic Mouse 2 and Magic Trackpad 2 are going to be sold alongside the new iMac Pro.
The 2017 iMac Pro is equipped with a 27-inch high quality 5K display with a unique Space Grey enclosure to match the new accessories. The ultra-thin and slim-bodied desktop comes with four Thunderbolt 3 ports, 10GB Ethernet and enhanced stereo speakers. MacRumors has learned that the desktop can be configured with up to 4TB of SSD and 3GB/s throughput. It utilizes Intel's Xeon processors with 8, 10 and 18 core chips available as optional configurations with up to 4.5GHz Turbo Boost.
The upcoming iMac Pro also supports AMD's newest Radeon Pro Vega, which is said to be the most advanced graphics ever used in a Mac device. Radeon Pro Vega delivers 11 teraflops of single-precision computing power and up to 22 teraflops of half-precision computation performance. These translate to very powerful real-time 3D rendering and very high frame rate VR.
© Copyright IBTimes 2023. All rights reserved.