iMac Pro Launch: Price For New Apple Computer, Release Date, Features, Specs
Apple will launch the new iMac Pro on Thursday Dec. 14, the company said Tuesday.
Apple revealed the iMac Pro in June during its Worldwide Developers Conference and promised to deliver the computer by the "end of the year." The iMac Pro comes in a different Space Gray finish, and with other features aimed for professionals who rely on fast computers.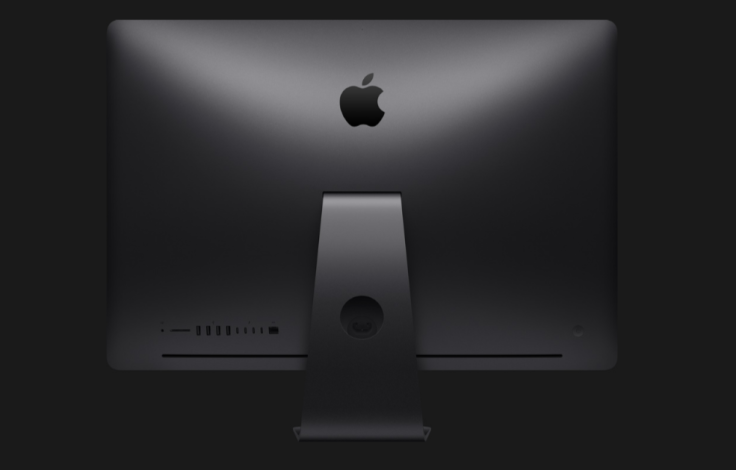 How Much Does iMac Pro Cost?
iMac Pro Cost
The 27-inch iMac will start at $4,999. Apple is yet to announce more details on the pricing based on configurations.
iMac Pro Shipping Dates
The new iMac will be available with an 8, 10 or 18 core-Xeon processor. There could also be a 14 core version, according to YouTuber Marques Brownlee, who uploaded a hands-on review of the iMac Pro. Brownlee said the 8 and 10 core models will start shipping on Thursday, but the 14 and 18 core versions will begin shipping early next year.
iMac Pro Faster Speeds
The computer will also have Turbo Boost speeds of up to 4.5GHz with a cache of up to 42MB, according to Apple's site. The technology means tasks like rendering files, editing 4K video and creating real-time audio effects will be done faster.
iMac Pro Graphics
For graphics, the iMac Pro will include the all-new Radeon Pro Vega chip, which is three times faster than previous iMac GPU. The chip can fetch data at up to 400GB per second. Apple says the new chip will lead to higher frame rates for VR and real-time 3D rendering. The Radeon Pro Vega will also deliver more lifelike special effects.
iMac Pro: Memory, Workstation Conversion
The iMac Pro has a memory storage of up to 128GB and up to 4TB SSD storage. The computer can also be transformed into a bigger workstation. The iMac Pro has four Thunderbolt 3 ports, which means users can connect two 5K monitors. The screens amount to a total of 44 million pixels. The desktop can transfer data at 40Gb per second and includes a 10Gb Ethernet connection on the back.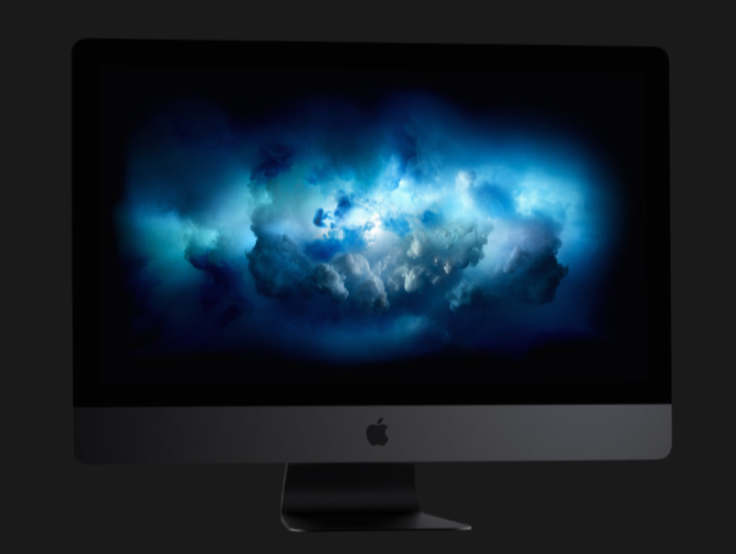 iMac Pro Display
The iMac Pro sports a Retina 5K display with support for over a billion colors. The 27-inch display includes 500 nits of brightness across its 14.7 million pixels.
Apple described the iMac Pro as a "lean, mean dream machine." The company said on the desktop's web page :
"Pros love iMac. So when they asked us to build them a killer iMac, we went all in. And then we went way, way beyond, creating an iMac packed with the most staggeringly powerful collection of workstation-class graphics, processors, storage, memory, and I/O of any Mac ever. And we did it without adding a millimeter to its iconic all-in-one design. So everyone from video editors to 3D animators to musicians to software developers to scientists can do what they do like they've never done before."
© Copyright IBTimes 2022. All rights reserved.
FOLLOW MORE IBT NEWS ON THE BELOW CHANNELS