Immigration News: Mexico Creates Legal Aid Centers Across The US To Help Immigrants Through Trump's Executive Orders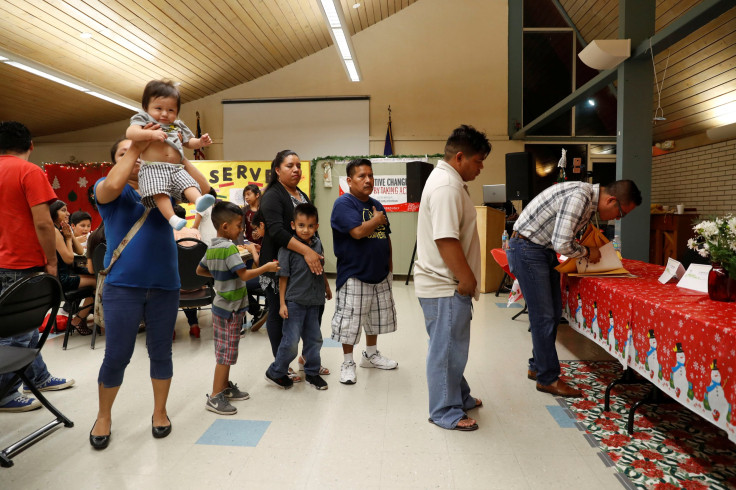 The Mexican government opened legal aid centers at each of its 50 consulates across the U.S. Saturday to consult Mexican immigrants who may be affected by President Donald Trump's hard-lined policies targeting undocumented people living in the country.
The "defense centers" were "specifically designed to provide consular assistance as well as legal representation to all Mexican migrants who require support in America," Mexico's Foreign Minister Luis Videgaray said in a statement. The centers will help the roughly 5.8 million undocumented Mexicans living in the U.S. gain dual citizenship, Videgaray said.
Videgaray also said that Mexico allocated $54 million to the "defense centers," and hired 320 temporary workers to provide free legal assistance to Mexican citizens who might feel as if their human rights were being threatened in the U.S., CNN reported Sunday. The initiative was spearheaded by Mexican President Enrique Pena Nieto, who guaranteed Mexicans living immigrants in the U.S. that they would have access to legal guidance amid Trump's harsher deportation standards among undocumented people.
"The Mexican offices in the United States will turn into defenders of the rights of Mexican immigrants," Nieto said at the Mexican consulate in New York in a video posted on the president's website.
Trump's executive order on Jan. 25 made it easier for officials to investigate an immigrant suspected of posing "a risk to public safety." While immigrants in the U.S. have long been subjected to being categorized as "removable aliens" if convicted of a crime, Trump's executive order made anyone having criminal records for low-level crimes like marijuana possession or writing a bad check becoming the targets of deportation raids.
Trump's campaign's pledges of issuing mass deportations and building a wall along the U.S.-Mexico border has created deep anxieties among undocumented Mexicans, causing many to consider starting a new life in Mexico if they are forced to leave.
Because there are Mexican immigrants who have spent decades away from their native country, some have lost formal documentations recognizing their Mexican citizenships. Videgaray has said that legal aid centers will be tasked with reissuing passports and birth certificates. By doing this, the Mexican government will be better able to identify its citizens so that it could provide them with legal assistance if they are in "vulnerable situations" and subject to deportation.
"With the birth certificate, Mexicans benefitting from this program will be able to request basic documents such as passports and consular registrations, enjoy all the rights and obligations conferred by Mexican nationality, and continue to participate in the civic life of our country," Videgaray said.
There were 11.1 million undocumented immigrants in the U.S. in 2014, making up 3.5 percent of the U.S. population, the Pew Research Center reported in November. Among those, roughly 52 percent were Mexican.
© Copyright IBTimes 2023. All rights reserved.