Immigration Reform: ICE To Keep Using Private Prisons As DOJ, California Look To Phase Them Out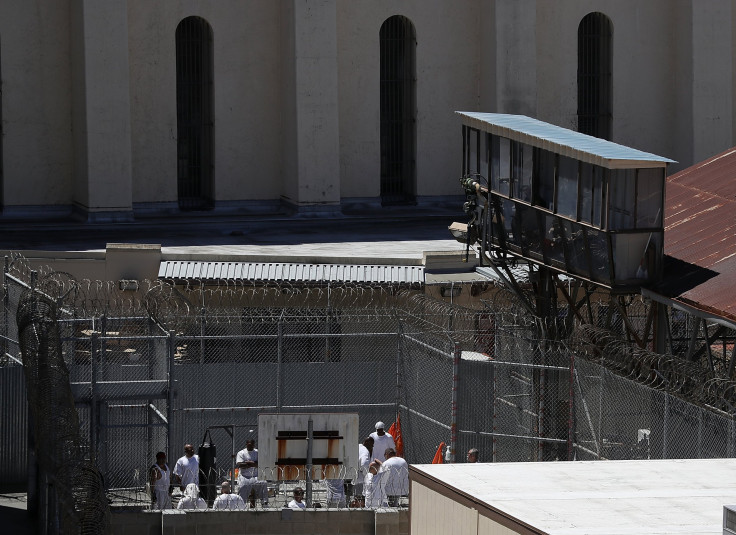 Private prisons investors got some bad news Thursday when the Department of Justice announced it would begin to phase out their services. But it turns out those corporations still have a friend in U.S. Immigration and Customs Enforcement (ICE).
ICE officials signaled they have no plans to stop using private contractors after DOJ announced its decision, leaving those facilities open to house part of the roughly 400,000 people detained by the Department of Homeland Security (DHS) each year. ICE operates under DHS. At the same time, lawmakers in California are considering banning contracts with for-profit prison organizations in the state.
Critics of for-profit prisons say those corporations have played a heavy hand in American immigration policy. For-profit prisons have lobbied Congress extensively in the past decade and seen the minimum number of immigration detention beds guaranteed to the corporations by the government (34,000 in 2014) rise at the same time, according to an analysis by the progressive think tank American Progress.
The abandonment of those companies, like Corrections Corporation of America and GEO Group, by the DOJ has been praised by for-profit detention opponents. California state Sen. Ricardo Lara, who authored a bill up for consideration in Sacramento that would ban state governments from contracting with the corporations, was quick to voice his opinion Thursday.
"The DOJ's decision to phase out its use of troubled for profit private prisons is really a turning point for an industry that has profited, time after time, on the backs of people suffering," Lara said.
Inmates in State and Federal Prisons in 2014 | Graphiq
When it comes to ICE detaining immigrants, their numbers are significant.
There were roughly 73,665 immigrants in state and federal prisons in 2013, a population that makes up about 5 percent of the total prison population nationwide. The U.S., with one of the highest rates of incarceration in the world, has become well known for overcrowding in its prison system.
© Copyright IBTimes 2023. All rights reserved.