Immigration 'Trap' For GOP In 2016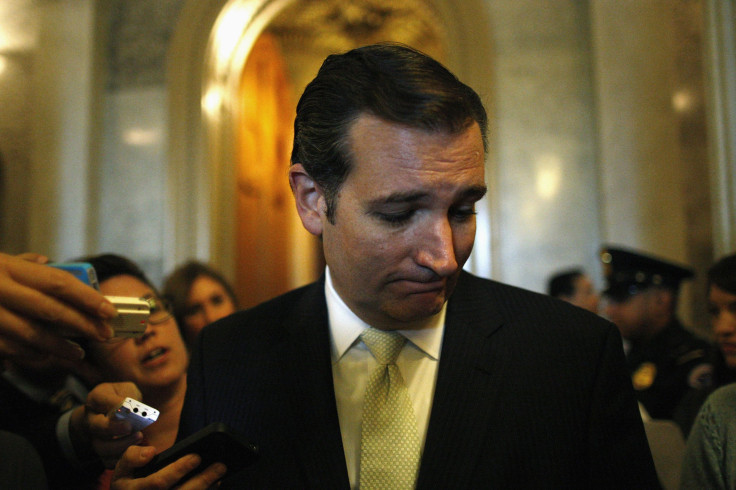 WASHINGTON -- The executive orders on immigration that President Obama will announce Thursday evening will set up political tests that will ripple all the way into 2016. Each party hopes to build support among Latino voters -- a demographic in which Democrats have a sizable head start. And potential presidential candidates will have to figure out how to position themselves on the issue in a way that will win support in the primaries yet not hurt their viability in a general election.
For the past few cycles, Latinos overwhelmingly voted Democratic. Republicans have tried to win them over, with varying degrees of success, by focusing on social and economic issues in which they believe Latino views align with conservatives.
Democrats have lost the support of white men nationally and need to make sure that Latinos stay loyal. The hope is Obama's move will achieve that. Pro-immigration activists protested at Democratic campaign rallies this year, frustrated by the president's lack of action on reform.
The first test will be how lawmakers respond to Obama's announcement, and Republican leaders are preparing their talking points and trying to cajole their members to follow them. GOP elders want the party's message to be that Obama overstepped his constitutional authority; they don't want to alienate Latino voters with talk about "anchor babies" or "lazy immigrants."
"This is a trap set by Obama for the GOP, and some elephants will lumber into the trap while others will use their heads and avoid it," said political analyst Larry Sabato. "It's a good early test of the November 2016 electability of the various Republican presidential wannabes."
"Republicans can choose to maximize or minimize this Democratic advantage by how they handle the reaction to the executive order," Sabato said. "The potential GOP presidential candidates will undoubtedly weigh in. Incendiary candidates can mar the party badly for 2016. A thoughtful approach will be rewarded by Republicans who actually want to win."
Presidential candidates in 2016 won't be able to avoid the issue. The executive orders that Obama signs will expire when he leaves office, which means every candidate will have to say whether they would renew them.
It's a fairly straightforward road for Democrats. Hillary Clinton can simply say that she will maintain or tweak the policy.
With a vehemently anti-immigration base, Republicans have to walk a fine line. Mitt Romney moved to the right during the primaries, taking a hard-line stance against any efforts to legalize undocumented immigrants. That backfired in the general election. His lack of Latino support tanked his chances in states such as Colorado and Nevada, which would have otherwise been competitive for the Republicans.
The newest crop of Republican presidential hopefuls will be put to the same test: Toss out red-meat responses to conservatives and lose any chance of building Latino support, or try for a more nuanced response, likely focusing on the constitutionality of Obama's executive action, and open yourself to attacks on your right flank from other GOP candidates.
U.S. Sen. Ted Cruz, R-Texas, who is considering a presidential campaign, has already warned he will block all of the president's nominations if he signs the executive orders. That's the kind of rhetoric that GOP leadership is hoping to avoid.
When Rep. Michele Bachmann, R-Minn., referred on Wednesday to "millions of unskilled, illiterate, foreign nationals coming into the United States," Sen. Lindsey Graham, R.-S.C., quickly pushed back. Her statement was "unfortunate, unfair, unnecessary, unwise," he said. But it was not unpredictable.
FOR FREE to continue reading
✔️ Unlock the full content of International Business Times UK for free
offer available for a limited time only
✔️ Easily manage your Newsletters subscriptions and save your favourite articles
✔️ No payment method required
Already have an account?
Log in
© Copyright IBTimes 2023. All rights reserved.