'Independence Day 2' Live Stream: Where And When To Watch Special Sequel Announcement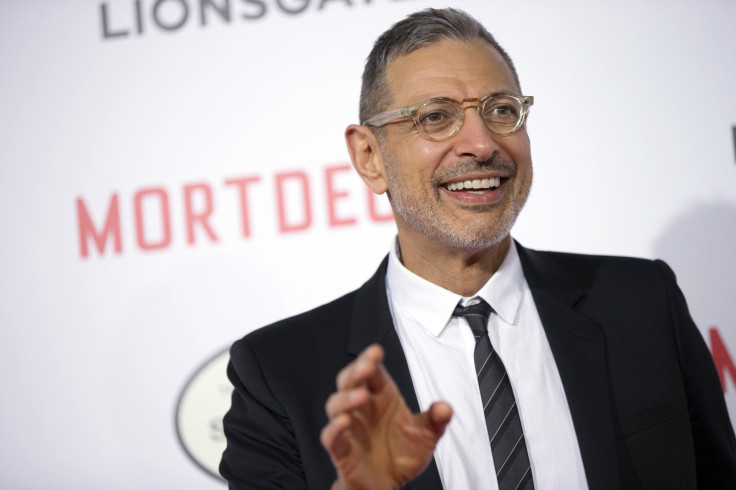 Watch for the stars. It's just under one year away, but fanfare is already ramping up for "Independence Day 2." Cameras are rolling on director Roland Emmerich's set, but the cast and crew will take a break from their shooting schedule to give fans a little preview of what they can expect when the sequel hits theaters next summer.
Cinemablend reports the press conference will begin tonight at 9 p.m. EDT/ 6 p.m. PST and will probably give a more detailed account of the newly titled "Independence Day Forever." There is speculation as to whether or not more movies in the potential franchise will be announced. The live conference will be hosted by Emmerich and will feature several of the "Independence Day 2" stars.
Returning actor Jeff Goldblum will be joined by his fellow original co-stars Vivica A. Fox, Bill Pullman and Brent Spiner. The sequel will also bring aboard some fresh faces with Maika Monroe, Liam Hemsworth and Jessie Usher. Although Will Smith will not return with his "Independence Day" cast, expect the aliens to be even more terrifying than when audiences last saw them in 1996.
A recent interview with Fox revealed a more specific timeline to the events of "Independence Day 2." Although she originally shared that "Independence Day Forever" will take place 15 years after the events of the first film, reports suggest the timeline is closer to the 20 years that have realistically passed since the blockbuster rocked summer movie audiences. Another spoiler came in the form of the casting call in New Mexico, where the ad pointed to a potential fight for the heroes on a moon base, moving the alien conflict from earth's turf.
"Independence Day 2" ruffled fans' feathers early on over the controversial choice to recast the president's daughter. In the original 1996 movie, "Parenthood" actress Mae Whitman played the adorable brunette who lost her mom in the ensuing chaos of the alien invasion. For the revamped 2016 sequel, "It Follows" star Maika Monroe will take over the role of the president's daughter.
"Independence Day Forever" invades theaters on June 24, 2016.
You can watch the live stream event below beginning Monday, June 22 at 9 p.m. EDT:
© Copyright IBTimes 2022. All rights reserved.
FOLLOW MORE IBT NEWS ON THE BELOW CHANNELS