India, A Digital Payments Leader, Takes Cautious Steps Toward CBDC Adoption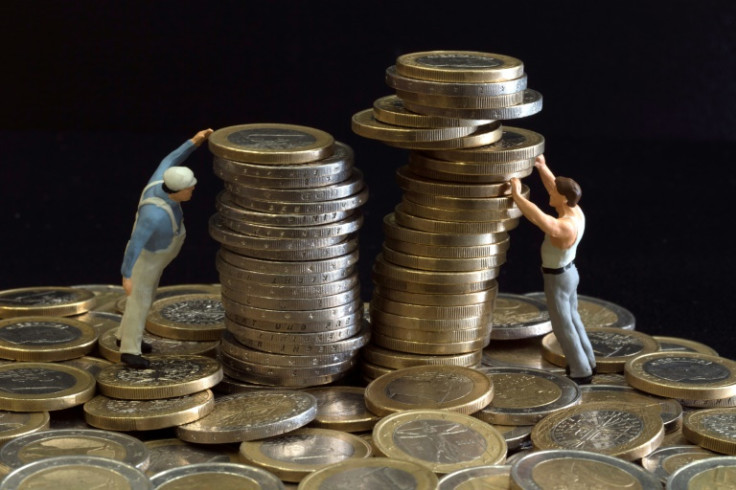 India has quickly adapted to the ever-changing world of money with innovations in digital payments. The country's central bank, the Reserve Bank of India (RBI), recently expanded its focus on Central Bank Digital Currency (CBDC). However, while there has been a flurry of excitement towards the developments in digital payments, India has been taking a phased approach to CBDC.
Backed by blockchain technology, CBDC is the digital form of a country's fiat currency. In 2022, India's central bank launched the e-rupee (digital rupee: e₹) pilot in a major milestone for the country's digital payments landscape for both retail and wholesale use. Currently, the Reserve Bank of India is looking to introduce its wholesale version of CBDCs in the call money market within a month.
"India is taking a cautious and exploratory approach to CBDC," Rahul De, dean of programmes at the Indian Institute of Management-Bangalore, told International Business Times. "This is understandable, we have to try out new technologies and see if they are feasible in our context. As RBI has recently announced the use of CBDC for the call money market, it signals an effort to try out this method of money transfer in a high-value and high-frequency market, which is for institutions that have the resources for the required IT infrastructure, and the capacity to bear the risks."
At a time when a lot has already transpired in India's digitization journey, particularly following the wild success of UPI (Unified Payment Interface), some question whether India really needs CBDC for its digital ecosystem? There are several reasons behind the slow or phased adoption of the e-rupee, the most prominent being the absence of a gap that is crying to be filled by the digital rupee.
"CBDC is a conceptually new thing," Deepak Maheshwari, a public policy consultant, told IBT. "The Reserve Bank is taking a phased approach, with small trials to counter frauds and other concerns. A few number of retailers, wholesalers and other stakeholders have been included in the ongoing process to limit the risk and exposure as the adoption of CBDC is still at the stage of experimentation."
As the Indian government pushes forward with transitioning into a $5-trillion cashless economy, launching its own digital currency can prove instrumental in the gradual discontinuation of paper currency. Among the many benefits of CBDCs is that it is a more efficient and fast transaction medium for a developing country like India. Furthermore, CBDCs can bridge the gap in global settlements by facilitating real-time payments.
Maheshwari also underlined CBDCs' role in cross-border payments in limiting intermediaries and reducing the costs for individuals sending remittances. With the help of CBDCs, people will be able to make cross-border payments at lower costs, without needing to sign up for multiple payment systems or rely on intermediaries and correspondent banks in other countries.
Discussing the concerns about India's endeavors to become a digital leader, IIM-B's De said CBDCs can further "streamline the payment process and level it up by a few notches. It can offer a new payment method and broaden the number of payment possibilities, especially for e-commerce. It is comparable to a cash transaction, except that, instead of banknotes, CBDC is exchanged, resulting in immediate settlement. This can boost the payment system's efficiency."
The prospective adoption of CBDCs also poses a number of key challenges that need to be addressed, including threats to the privacy of individuals and setting up a regulatory architecture to combat security concerns such as a data breach.
De highlighted a the twin challenge with the CBDC technologies: "The required IT infrastructure and computing power and costs needed to run the underlying blockchain" and "threat of cyber attacks and of infiltration."
"With the development of security systems and advancement in technologies, India may feel bolder to attempt retail-level money transfers using CBDC," he said.
India, despite its impressive internet penetration, still has to deal with the digital divide, where a significant section of society has limited internet access, restricting the growth of digital payments or other digital services. "We also have internet governance issues, where the internet is shut down in places, and this completely halts all digital transactions. Once regulations are introduced to overcome these problems, the digital currencies effort will succeed," De added.
© Copyright IBTimes 2023. All rights reserved.