India High On The List Of Countries Impacted By Ransomware, Identity Theft And Phishing Attacks: Report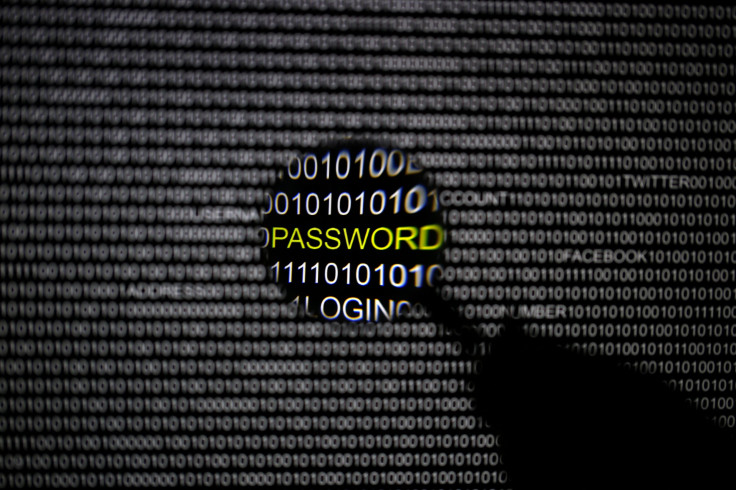 India figures in the top 5 in a list of countries with the highest number of cybercrime incidents, such as ransomware, identity theft and phishing attacks, according to the latest 2013 Norton Report released by Symantec (NASDAQ:SYMC), a Mountain View, Calif.-based computer security software maker.
The report said that India appears to be the ransomware capital of the Asia Pacific, accounting for 11 percent of the victims of this form of virtual extortion. In addition, India also accounts for 11 percent of the world's identity theft incidents and 9 percent of phishing attacks with the average cost for each cybercrime victim estimated to have risen to $207 from $192 in 2012.
"At first glance of the India findings, we were happy to see a significant drop from last year in the total number of victims and total cost of cybercrime, but a closer scrutiny revealed an alarming trend," Ritesh Chopra, country manager, Norton by Symantec, said in a statement. "Today's cybercriminals are using more sophisticated attacks, such as ransomware and spear-phishing, which yield them more money per attack than ever before."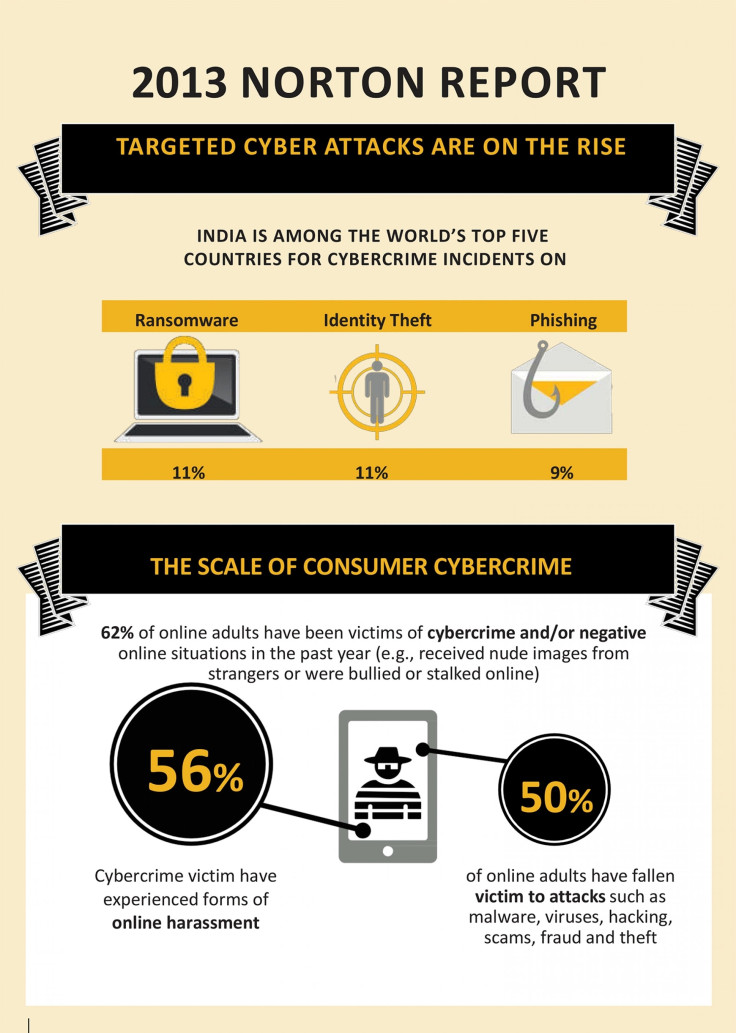 According to Chopra, 66 percent of Indian consumers use their personal mobile device for both work and leisure activities, which creates new security risks for enterprises as cybercriminals have the potential to access even more valuable information.
Other than Ransomware, the report said, 56 percent of cybercrime victims in India have also experienced online bullying, online stalking, online hate crimes or other forms of online harassment over the last 12 months.
While the increasing use of mobile Internet has made people's lives easier, these conveniences often come at a cost to their security. In fact, 63 percent of smartphone users in India have experienced some form of mobile cybercrime in the past 12 months.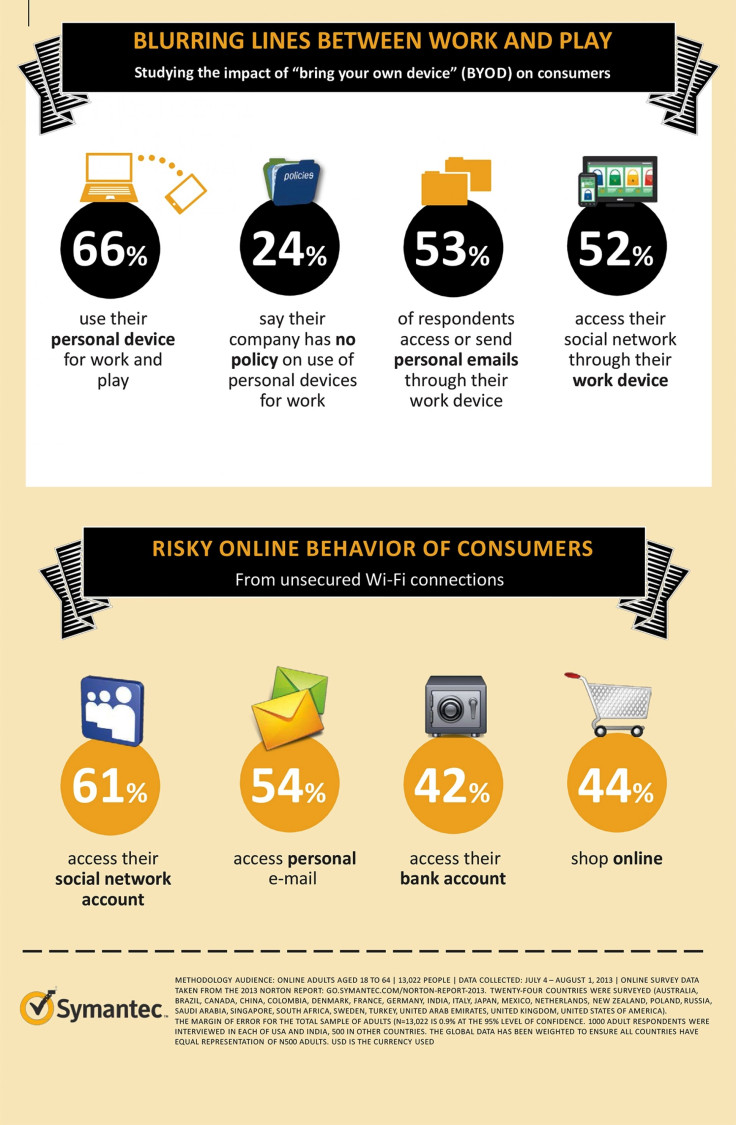 According to the report, many Internet users in India put their private information at risk by using unsecure services. While 61 percent of Wi-Fi users in India access social networks through a public connection, 44 percent of users in the country shop online through unsecure Wi-Fi networks.
Adding to the risk are social-network users in India who share their password with others (18 percent), don't log out of each session (21 percent) and connect with people they don't know (18 percent).
The report also noted that lack of awareness is not the only reason for increasing cybercrimes in India, as 55 percent of respondents surveyed admitted that the convenience of being constantly connected outweighed any potential security risks.
The report's findings are based on interviews with 13,022 adults between the ages of 18 and 64 in two dozen countries between July 4, 2013 and Aug. 1, 2013. While 1,000 adult respondents each were interviewed in the U.S. and India, 500 were interviewed in the other countries surveyed.
© Copyright IBTimes 2023. All rights reserved.