India Will Overtake China As World's Fastest-Growing Major Economy By 2017, World Bank Says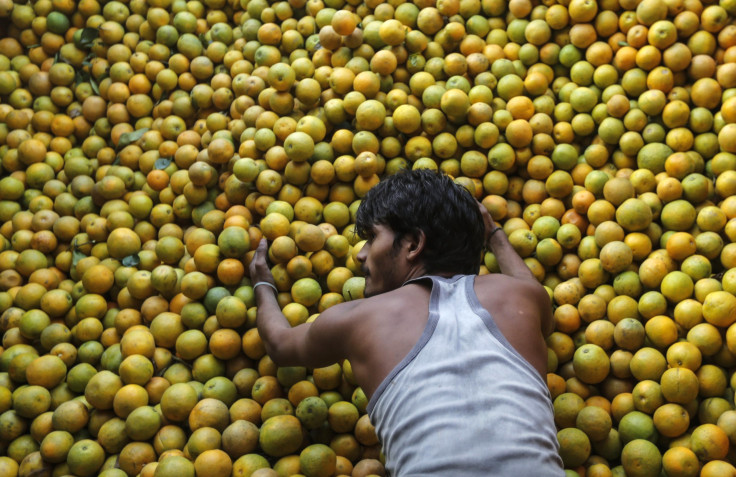 India will overtake China to become the world's fastest-growing major economy in the next two years, according to a new World Bank forecast.
In its "Global Economic Prospects" report published Tuesday, World Bank analysts outlined their predictions for how the global economy will change between now and 2017. They noted that India's gross domestic product (GDP) will grow by 7.1 percent in 2017, just outpacing China's 7 percent.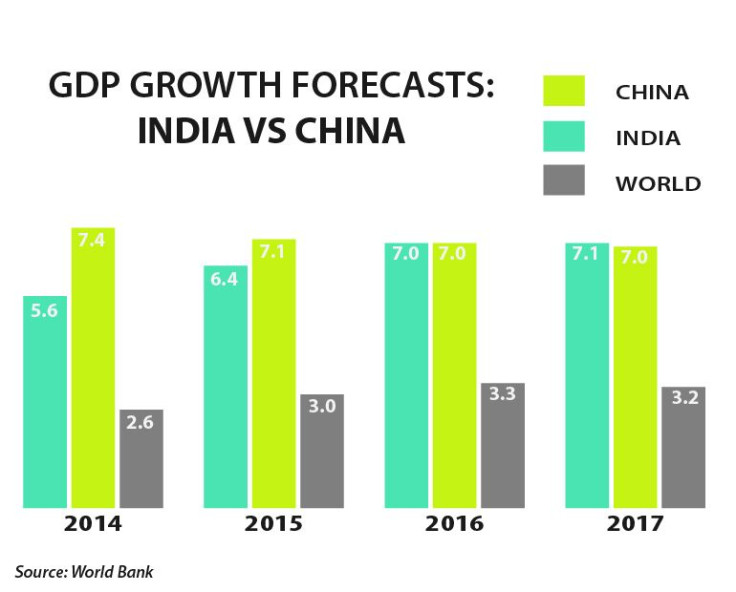 Overall global economic growth "picked up only marginally" last year to hit 2.6 percent, and will likely rise to just 3.2 percent over the next two years. But the world's biggest economies are expected to move in different ways.
"Beneath these headline numbers, increasingly divergent trends are at work in major economies," the report reads, noting that the United States and United Kingdom are getting stronger as they recover from the 2008-09 recession, but other developed countries such as Japan are still struggling.
China, on the other hand, will undergo a "carefully managed slowdown," with GDP growth set to start falling moderately over the next two years, making space for India to take the top spot.
"In India, export growth has been robust, and investor confidence has been bolstered by the election of a reform-minded government," the report says, noting that the country's current-account deficit has declined and inflation is under control at a low level.
Narendra Modi, the country's newly elected prime minister, has headed a series of big changes to India's business and banking sectors. For instance, he recently appointed noted liberal economist Arvind Panagariya, formerly head of the Asian Development Bank, to lead a government think tank in hopes of overhauling many of the country's outdated regulations.
"India's newly elected government has announced and begun to implement reforms, with a focus on streamlining administrative processes and easing business registration and licensing requirements," the report says, adding that the country has started to address long-standing issues in its energy sector by deregulating gasoline prices and encouraging more participation by the private sector.
© Copyright IBTimes 2022. All rights reserved.
FOLLOW MORE IBT NEWS ON THE BELOW CHANNELS