Indian Intellectual Property: Time For A Legal (WTO) Complaint?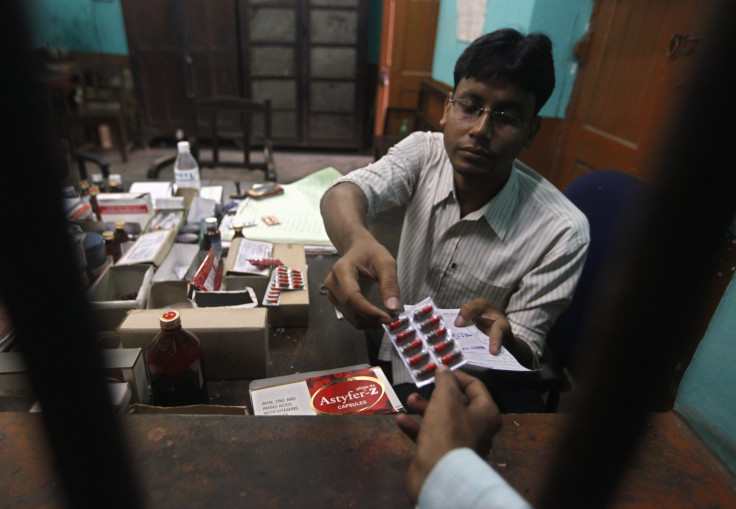 The time may be ripe for an international legal complaint against India for its disregard of corporate intellectual property, a government lawyer said Thursday at a New York event held by the U.S. Chamber of Commerce.

There is potential cause for a World Trade Organization complaint against India for violating intellectual property treaties, according to one panelist, a top trade lawyer and adviser to U.S. officials like the trade representative.

"Countries generally have been very weak in their approach to TRIPs," the WTO's Trade-Related Aspects of Intellectual Property Rights agreement, said attorney Shanker Singham, a managing director of a competitive enterprise project at the Babson College business school in Massachusetts.

"We have the agreement," he said, referring to TRIPs. "It's time to use it."

Singham didn't name specific parties who could realistically lobby for such action. But his remarks come as global pharmaceutical giants, like Switzerland's Roche Holding Ltd. (VTX:ROG) and Novartis AG (VTX:NOVN), have lost control over expensive patented drugs in India in the past few years, at the hands of Indian courts and government boards.

Part of the issue is access to cheap generic drugs, which global pharmaceutical companies sometimes block on intellectual property grounds, irking Indian politicians and officials.

According to the U.S. Chamber, the world's largest business federation with more than 3 million members, India ranks worst among several major economies – including China – in the strength of its patents system.

Granted and enforced patents in India have fallen steeply since the late 2000s, after an uptick around 2005, according to the chamber. Uncertainty about medical patent protection deters foreign investment and drives promising Indian entrepeneurs to the United States, said Singham.

Indian diplomatic officials would have none of that argument, though.

No one has ever seriously suggested that Indian's patent laws could attract a WTO complaint, and no company has made signals to that effect, said Devyani Khobragade, a representative from India's New York consulate.

"We've never heard anybody telling us that our patent law and patent system is not TRIPS-compliant," she said. "This is a first."

Khobragade also defended India's pace of patent-protected innovation and research. She said U.S. companies have registered many more patents in India than in China recently.

Chamber intellectual property specialist Rina Pal dismissed some of Khobragade's claims as "rhetoric," challenging her to cite evidence and examples that reflect well on India's patent system.

Recent decisions have sparked debate over the role of patents in boosting or chilling India's business climate. In April, Novartis saw its patent application for its Glivec cancer drug rejected by the Indian Supreme Court. In 2012, India's patent office issued a "compulsory license" for a kidney cancer drug made by Bayer AG (ETR:BAYN), which means that generic drug manufacturers can produce the drug, if they pay a government-set fee.

Those decisions have sent the wrong signals to businesses looking to expand in the Indian market, according to Paul Howard, director of the Manhattan Institute's Center for Medical Progress.

Howard noted that there is a flourishing generic drug industry in India, which the government may be seeking to protect. That contributes to a $4.5 billion pharmaceutical trade deficit between the U.S. and India, which supplies U.S. consumers with affordable generics.

Better training of Indian judges may be one solution to correct a trend of questionable decisions, Singham told IBTimes. The complexity of intellectual property law, and its relative youth in India, 20 years, mean that the law is tough to interpret.

Nearly 40 other countries have ruled that Novartis' Glivec drug is eligible for patent protection, though Indian courts said the drug wasn't innovative enough. In India, Glivec costs $1,900 a month, compared to $175 generic alternatives, according to the Journal. Novartis has said 95 percent of patients needing the drug, or 16,000 people, receive it free of charge thanks to a company program, however. The company made $4.6 billion selling Glivec alone in 2012, which became its top-selling drug that year.

Many advanced pharmaceuticals can take 10 to 15 years to develop, and can cost around $1 billion, according to a Forbes writer.

In 2012, Novartis made $32 billion in net sales of its pharmaceuticals, and saw $9.5 billion in profits. Twenty-one percent of their net sales were invested back into research and development. The company notched $9.3 billion in total R&D expenses in 2012, but spent only $6.7 billion in core pharma research, spread over 138 projects.

China is another country where drug companies fear unfavorable patent decisions, but the climate there seems to be improving, said Howard.

"There are still challenges in China, but based on the data in the last couple of years, it seems like the environment in China is at least more predictable at the moment, compared to the perception in India," he told IBTimes.

Howard said China has a booming pharmaceutical research industry, where companies like Novartis site billion-dollar research centers, and where massive stem center research facilities are located, among the largest in the world. China also produces far more active pharmaceutical ingredients than India, he said.

Public health activists have applauded India's generic drug industry and patent-related legal developments there, arguing that these put life-saving drugs within reach for millions of people.

Patent-heavy environments like the U.S. suffer from costly patent litigation between companies, and the recent rise of patent trolling, where fraudsters extort money by threatening to file frivolous patent lawsuits.
© Copyright IBTimes 2023. All rights reserved.
FOLLOW MORE IBT NEWS ON THE BELOW CHANNELS