Indian Military Suffering Massive Cutbacks Amid Corruption, Delays, Falling Rupee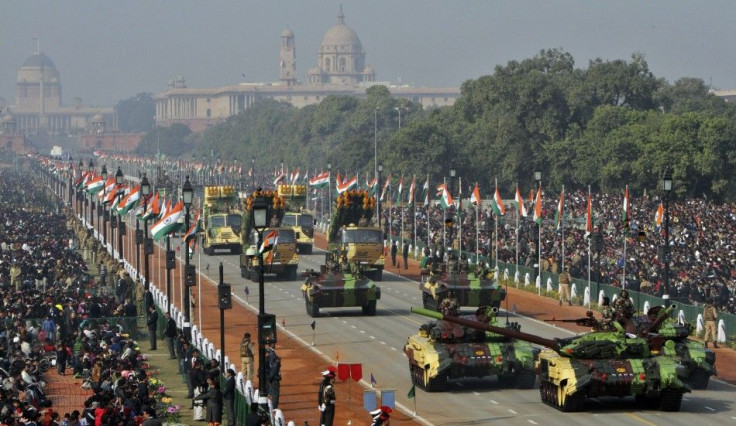 With the Indian rupee continuing to lose its value, defense corruption rife, and general elections expected in May, the Indian military has made significant cutbacks on procurement, according to an Aviation Week report.
Monday's report said India had planned to spend $100 billion over 10 years as it sought to keep up with China's expanding military and hedge against archrival Pakistan, but according to military insiders, Defense Minister A.K. Antony has been slow to resolve the country's procurement problems. There is growing concern that Antony's approach is designed to cultivate an image of integrity that has been missing from the ministry in recent years.
The air force has suffered the most in the cutbacks, with an order for 126 jets delayed and now forcing upgrades to the existing fleet. The original plan to buy Rafales jets from Dassault Aviation SA [AM:FP] would have cost $10.6 billion, but the falling rupee and cost of upgrades to old equipment will see the cost soar to $25 billion.
In addition, deals to supply 56 transport aircraft for $3 billion have been delayed, and fraud is believed to have forced the cancellation of 197 light-utility helicopters.
The air force has also cut back its squadrons, each consisting of 20 aircraft, from 42 to 34. Six of the squadrons continue to use the aging MiG-21 fighters.
Should the new Dassault arrivals be delayed beyond 2018, India would find itself with 26 under-strength squadrons, half of what it expected to have by 2025.
Deals for 22 of the Boeing Company's (NYSE:BA) Apache helicopters have been forced through recently, but the Indian navy has yet to see any submarines from a deal signed in 1999 for 24 new submarines.
© Copyright IBTimes 2023. All rights reserved.
FOLLOW MORE IBT NEWS ON THE BELOW CHANNELS