Indian Space Agency ISRO To Launch Its Heaviest Commercial Mission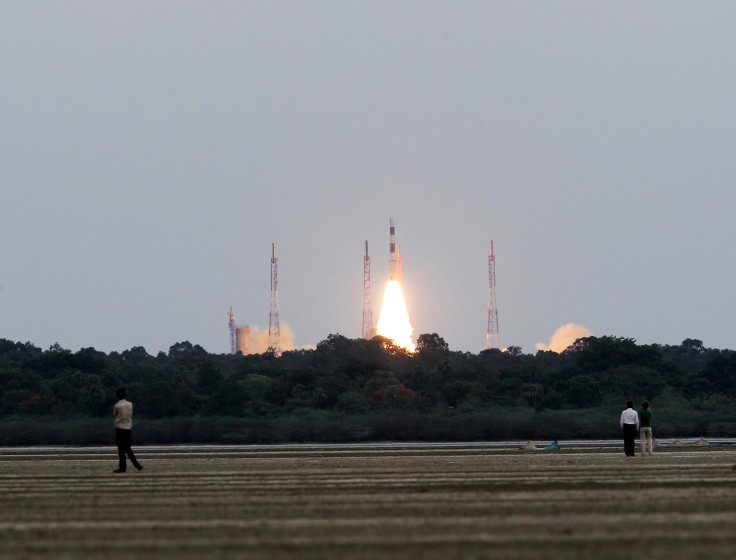 Late on Friday, the Indian space agency Indian Space Research Organization (ISRO) will undertake one of its biggest commercial launches. At 9:58 p.m. local time (12:28 p.m. EDT), ISRO will launch five British satellites from the eastern Indian spaceport of Sriharikota, Andhra Pradesh, aboard a "high-end" version of its Polar Satellite Launch Vehicle (PSLV).
"With the overall lift-off mass of the five satellites amounting to about 1440 kg [3,175 pounds], this mission becomes the heaviest commercial mission ever undertaken by Antrix," the space agency said, in a statement published on its website. Antrix, headquartered in the Indian city of Bangalore, Karnataka, is the commercial arm of ISRO.
The heaviest ISRO mission to date was the launch of France's 1,570 pound SPOT 7 satellite in June last year.

Three of the satellites to be launched on Friday -- DMC3-1, DMC3-2 and DMC3-3 -- are mini-satellites designed for Earth observations. In addition to these satellites, which were developed by Surrey Satellite Technology Limited (SSTL) in the U.K., the ISRO rocket will also carry CBNT-1, a "technology demonstrator" Earth observation micro-satellite built by SSTL, and De-OrbitSail, a CubeSat built by the Surrey Space Centre.
The three DMC3 satellites would be placed in a sun-synchronous orbit at an altitude of nearly 400 miles and would be used to survey potential resources on Earth, the environment, urban infrastructure and monitor natural disasters.
Previous versions of the PSLV rocket have been successfully used to launch several low Earth orbit satellites, India's Chandrayaan lunar probe and the Mars Orbiter Mission, also called Mangalyaan.
© Copyright IBTimes 2023. All rights reserved.