Indiana Man Charged With Torture For Abusing 4-Month-Old Puppy, Breaking Multiple Bones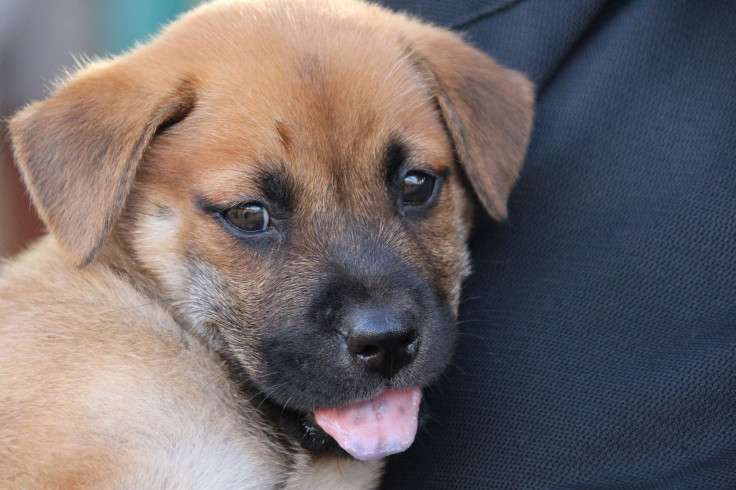 A 24-year-old Indianapolis man was charged with animal cruelty after a 4-month-old puppy was discovered in his home with several serious injuries including a cracked skull and a broken leg and ribs, reports said Sunday.
Lemontrae Bible was preliminary charged with torturing or mutilating a vertebrate animal and possession of a weapon by a convicted felon, and is being held on a $500 bond at the Arrestee Processing Center.
"This is one of the worst cases of animal abuse I have ever seen," Tara Harris, director of Every Dog Counts rescue, Indianapolis, said. Every Dog Counts rescue is the rescue group which is helping the four-month-old pit bull Halsey with surgery and rehab. "Usually we see one injury, this is a case of multiple injuries all over the body," Harris said.
The group has been posting updates about Halsey's health on their Facebook page since last Thursday. One of their posts mentioned Halsey underwent surgery to try to save her severely broken leg.
"It's simply not fair for life to have been so brutal and painful for this baby," the post said. "We're so sorry for what you've been through, sweet girl. If you'll give humans a second chance, we'll do our best to deserve it."
On Saturday night, the group shared a post bearing the good news that the puppy was being released from the hospital and had settled into a new foster home.
Indianapolis Metropolitan Police Department (IMPD) detectives arrested Bible on a warrant at his home on Friday, IMPD spokeswoman Genae Cook confirmed.
Halsey was rescued from Bible's residence by Indianapolis Animal Care Services officers on Jan. 24 while officers were responding to a shooting at the man's home on the 2200 block of North Kenyon Street.
Bible's girlfriend, Holly Brand had accidentally shot herself in the leg and the responding officers to the scene discovered the wounded animal, Cook said.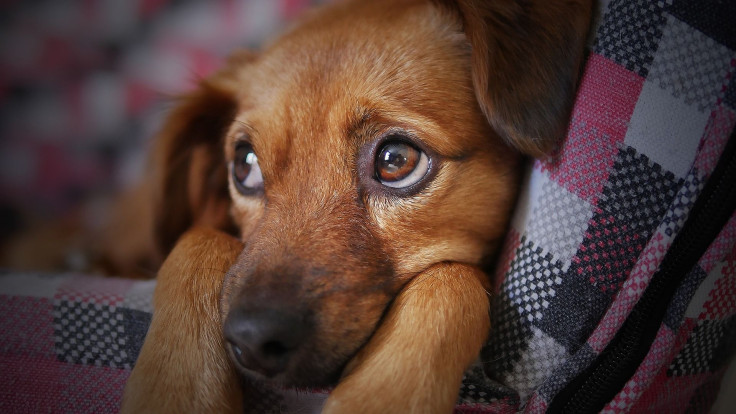 Harris said the puppy had several skull fractures, broken ribs, a broken jaw, and a broken forearm. She added that Halsey had been in Bible's home for about four days in that condition untreated, however, some of the rib injuries appeared to be even older.
"There was evidence of prior beating," Harris said, noting the puppy was barely conscious when police discovered her at Bible's residence last week.
Halsey was sent to Advanced Veterinary Care Center, Fishers, Indiana, where she had surgery to save her leg.
"There were big, open wounds on her legs, it was really awful," Harris said.
Harris said Halsey's skull injuries will take time and will have to heal on their own. She added that there was some concern regarding the probability of the puppy suffering from brain damage.
"But she is doing a lot better than a few days ago and is responding very well, considering the circumstances," Harris added.
Harris explained that some people might have known about the abuse and some even appeared to have posted about it on social media, but no one thought of reporting it to the authorities.
"I would like people to think about that if there is a voiceless victim that you know is being injured whether that's a child or a puppy or an elderly person," Harris said. "If they don't have their own voice, it's really important people contact authorities."
© Copyright IBTimes 2023. All rights reserved.
FOLLOW MORE IBT NEWS ON THE BELOW CHANNELS